Arts on Sunday for Sunday 9 June 2013

12:38 Short and Sweet Theatre Festival
Auckland's Short and Sweet Theatre Festival is back, but with a twist. This season of ten minute plays and dances now has a new category; song. And not before time according to composer Robbie Ellis, who has written the musical Annie and Joshua for the festival. Robbie says the musical's time has come.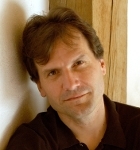 12:49 The 450th anniversary of William Shakespeare's birth
London's Globe Theatre will host the 450th anniversary of William Shakespeare's birth. Patrick Spottiswoode (left), director of the Globe's Education programme, talks about what's been planned.
Photograh courtesy of Globe New Zealand.
1:10 At The Movies
1:34 The Handshake Project
Everyone needs a helping hand from time to time. And the Handshake Project, a three-year scheme matching-up emerging jewellers with the superstar mentor of their choice, does just that.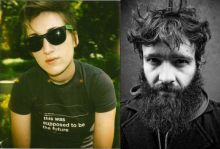 1:41 Slam Poetry
Poetry as competitive sport has taken off in this country and its due in no small way to two US imports. Award-winning slam poets Carrie Rudzinski and Ken Arkind kick-started the Wellington spoken word scene back on their last visit here in 2011 and now they've returned for a series of shows and workshops across the country.
Pictured: Carrie Rudzinski (photograph by Jon Campolo ) and Ken Arkind (photograph by Jonathan Weiskopf).
1:53 Portrait painter Michael Fullerton
Scottish painter Michael Fullerton (left) creates portraits of politicians, political prisoners and people he considers to be unjustly accused. He's been at Auckland University as the Elam International Artist in Residence, gathering material for a series he wants to do on Kim Dotcom. Rather than paint from life, Michael photographed the internet giant and is now turning those photos into paintings. He has a pragmatic reason for working this way.

2:05 The Laugh Track
Actor, director and producer Simon Prast (right), a big fan of Kenneth Williams, Wayne and Shuster, Victor Borge and Monty Python.

2:26 Violin prodigy Ben Baker
Wellington-born, UK-based violin prodigy Ben Baker (left) talks about his life and career since being talent-spotted at the age of seven by Nigel Kennedy.
2:34 Crime novelist Ben Sanders
Ben Sanders (below) is young writer in a hurry. At the tender age of 22 he's already published two best-selling crime novels and his third was released just this week. Called Only the Dead, it continues the story begun in earlier novels of Detective Sergeant Sean Deveraux and his lonely fight against corruption and violence in the city of Auckland – and also his own colleagues.
2:43 Hip-Operation Crew
Waiheke Island's Hip-Operation Crew is – possibly – the world's oldest Hip Hop dance group. And while age may weary them, they're aiming for the World Champs in Vegas later this year. But they don't yet have the money to get there.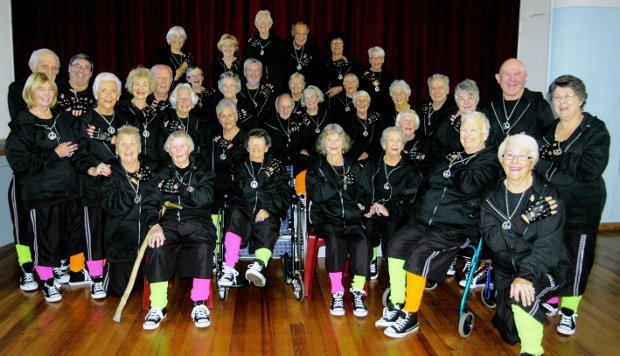 The Hip Op-eration Crew.
2:52 Susperia
The International Film Festival launches film by cult suspense director Dario Argento, with a live performance by his musical collaborators, Italian prog rock band Goblin. Ant Timpson tries to keep his enthusiasm in check.
3:05 The Drama Hour
Part two of Four Flat Whites in Italy by Roger Hall.