Arts on Sunday for Sunday 31 March 2013

12:43 The new head of Creative New Zealand Dr Richard Grant
We introduce you to the new head of Creative New Zealand – former diplomat Dr Richard Grant (left). He's only been on the board since last year, so and what are his plans for the funding body as its Chair?
12:48 Te Papa's art collection
We find out how Te Papa plans to deliver on its commitment to show off more of the nation's extensive art collection. CEO Mike Houlihan is leading the charge.
1:10 At The Movies
Jack the Giant Slayer features a six-metre tall Bill Nighy.
1:31 The voice of the Daleks
We discover what it takes to be the voice of the Daleks and Cybermen with Nicholas Briggs. He's heading to New Zealand in the Tardis with several previous Dr Who's to make the series' 50th anniversary.
1:47 Photographer Fraser Munro
Fraser Munro has just released a new book of photographs called graf/AK, dedicated to the graffiti artists of Auckland. For three years Fraser trekked over across the city by day and by night to capture the illegal and temporary works of these underground artists.

Image from Fraser Munro's book graf/AK.
2:05 The Laugh Track
Husband and wife, painter Karl Maughan and novelist Emily Perkins.
2:26 Monet's gardens
We lead you through Monet's immortalised gardens via an exhibition of his paintings coming to Australasia for the first time. Not to New Zealand unfortunately but across the Tasman to Melbourne's National Gallery of Victoria.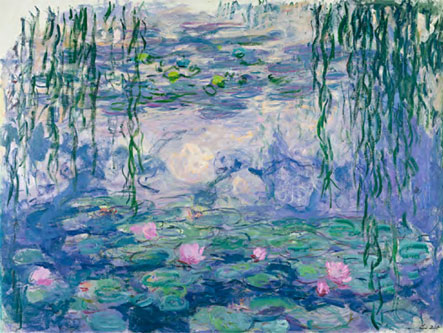 Claude Monet, French 1840–1926, Waterlilies (Nymphéas) (1916–19), oil on canvas, 150.0 x 197.0 cm, Musée Marmottan Monet, Paris, Gift of Michel Monet, 1966 (inv. 5164), © Musée Marmottan Monet, Paris, © Bridgeman-Giraudon / Presse.

2:36 Writer Carl Shuker
Our featured writer is recently returned expat Carl Shuker (right), whose latest novel is set in the Middle East during the Arab Spring. As part of his research he spent time there.
2:50 Writer and researcher Sydney Kaplan
Sydney Kaplan has a lot more sympathy than most for Katherine Mansfield's husband John Middleton Murray.
3:05 The Drama Hour
A play from the BBC, Kathleen and Con. It deals with the unlikely love affair between explorer Captain Robert Falcon Scott and bohemian sculptor Kathleen Bruce.