Arts on Sunday for Sunday 2 December 2012
12:43 Toitū Otago Settlers Museum
On the eve of the reopening of the transformed Toitū Otago Settlers Museum we talk to the director Linda Wigley about the $37million price tag, what it's bought, and the public's expectations.
12:48 Toa Fraser
The writer of Bare and Number 2 branches out into ballet. Toa Fraser talks about his documentary on the Royal New Zealand Ballet Company production of Giselle and about his hopes for making another feature film before too long.
1:10 At The Movies
We remember 50 years of James Bond, including the latest – Skyfall – and talk to actress and former Sixties star Charlotte Rampling.

1:31 Street theatre
Street theatre advocate Sally Barnett (right) on her efforts to get bigger audiences by encouraging performers out of venues and onto the streets. It's accessible and free but who picks up the tab?
Event: Unwrapping Christmas in the BIG little City
1:41 British pianist Freddy Kempf
Freddy Kempf joins the New Zealand Symphony Orchestra to take on Gershwin, a notoriously tricky composer.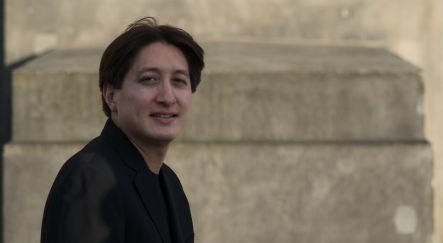 Pianist Freddy Kempf.
1:50 Blue Oyster Gallery
A tour of Dunedin's experimental subterranean Blue Oyster Gallery which is searching for new digs. Director Jamie Hanton is our tour guide.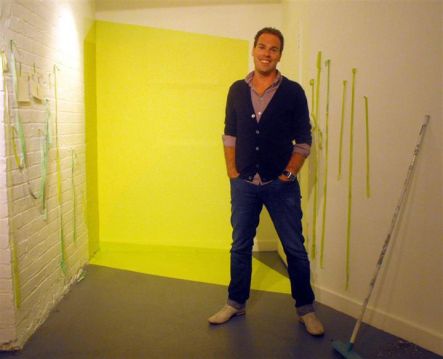 Jamie Hanton at Blue Oyster Gallery.

2:05 The Laugh Track
Award-winning writer Chris Bourke of Blue Smoke fame features his favourite Kiwi novelty songs.
Exhibition: Blue Smoke - Portraits from the Lost Dawn of NZ Popular Music
Left: Chris Bourke. Photograph by Andrew Dalziel.
2:26 UpStage Festival
This week UpStage launches a festival of online live performances which can be viewed in real time by anyone around the world. This style of performance known as 'cyberformance' is a medium with endless creative possibilities for performers who come from a range of artistic practices.

A page from the interactive online Cyberformance Festival Upstage.
2:36 200 years of New Zealand Literature
Jane Stafford and Mark Williams have produced an anthology covering more than 200 years of New Zealand Literature. We look at who's in and who's out and the response so far to the publication which has taken three years to edit.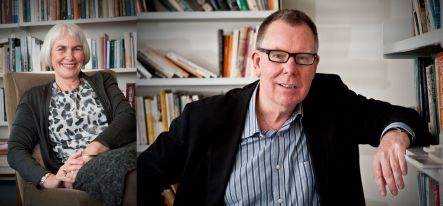 Jane Stafford and Mark Williams. Photographs by Robert Cross.
2:45 Poet Reihana Robinson
Reihana Robinson and her poetic love affair with Rona, the woman banished to the moon in Maori mythology.
2:53 Merry Isaac
Bay of Islands figurative painter and pioneering animation filmmaker, Merry Isaac, talks about her 50 years of artmaking.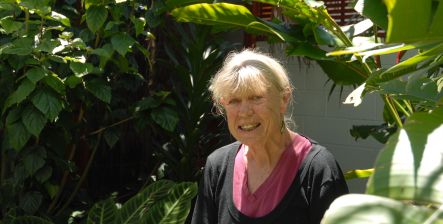 3:05 The Drama Hour
Part of Phillip Mann's bizarre The Gospel According to Mickey Mouse. There's been a disaster in Disneyland, and the world as we know it lies with just one man - Sherlock Holmes.