Arts on Sunday for Sunday 21 October 2012

12:48 Homegrown TV - NZ On Air chief executive Jane Wrightson
Homegrown TV drama is expensive – and every hit show means three or four programmes that can't get made.  And what happens to TV drama when an ambitious new series like TV3's Hope and Wire takes $5 million out of the kitty?  These are decisions to be made by the funding body NZ On Air. Right: Jane Wrightson.
1:10 At The Movies
The new Taken is more of the same – Liam Neeson, swarthy Albanians, kidnapped family – but no longer in Paris...
1:31 Fresh Meat
We ask Maori screenwriter and novelist Briar Grace Smith "what's a nice playwright like you doing writing a splatter-movie like Fresh Meat?" (follow this link at your peril).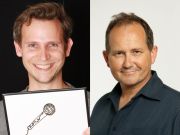 1:41 Creative Giants
In what it describes as a New Zealand first, Palmerston North's city council have developed a website, Creative Giants, which details 50 creative souls born in the region, from musician Billy TK, to artist Shane Cotton to opera sensation Anna Leese to comedian John Clarke. Axel De Maupeou d'Ableiges is the council's cultural coordinator and actor and artistic director of Palmerston North's Centrepoint Theatre, Jeff Kingsford-Brown, is one of the featured creatives. Pictured: Axel De Maupeou d'Ableiges and Jeff Kingsford-Brown.
1:50 Actor, director, narrator and child actor wrangler Rachel House
Star of stage and screen and recently honoured as a 2012 New Zealand Arts Laureate.
2:05 The Laugh Track
Singer Mel Parsons who's in the midst of a tour of the country's highways and byways. Her show's called The Bitches' Box & Mel Parsons.
See a video of Mel Parson's new single 'I'll Go'.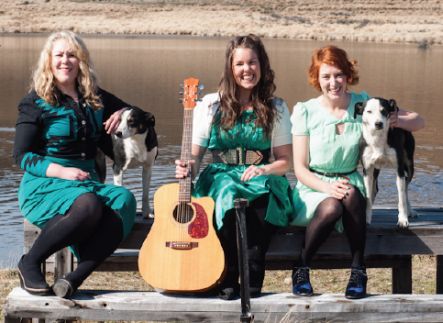 The Bitches Box & Mel Parsons
 
2:26 Tony Tia & Scott Gardiner
Two of the artists taking part in Auckland's ArtWeek…Tony Tia who's painting a triptych in public at the Ponsonby Markets for 10 days and Scott Gardiner who's doing some arty speed dating.
2:35 240 Years of New Zealand Painting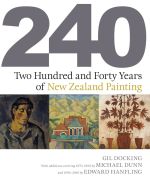 One of the seminal books on New Zealand art history has been updated… Ed Hanfling on 240 Years of New Zealand Painting, on choosing artists to represent the best last two decades of painters. The new edition is published by David Bateman.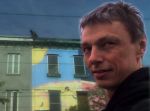 2:45 Filmmaker Hank Snell
Hank Snell (left) shares some of the stories he's recorded working with disabled and disadvantaged young people. He's about to take filmmaking workshops at the Interact Festival in Auckland.
Video: Balls of Steel
The outcome of a two-day video workshop facilitated by Hank Snell during the 2011 Interact Disability Arts Festival.
2:56 Pacific Post
Erin Harrington reviews Pacific Post, a homegrown play based on family letters written during the second world war. The play's just premiered at Christchurch's Court Theatre.

Amy Straker and Ross McKellar in Pacific Post
3:05 The Drama Hour
The final episode of The Mumbai Chuzzlewits. Mickey Chuzzlewit has disappeared without trace and scheming relatives are closing in on his grandfather Martin's fortune.