Arts on Sunday for Sunday 7 October 2012
12:43 Otago University Sextet
The 100th anniversary celebrations of the Otago University Sextet with all six members of this year's iteration of this illustrious Capping tradition.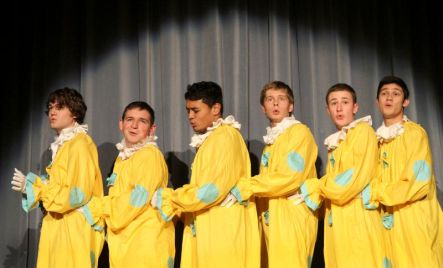 12:48 The Otago Festival of the Arts
What it takes to programme your first regional arts festival – the director of the Otago Festival of the Arts Alec Wheeler (right) drops by on the event's opening weekend.
1:10 At the Movies
Looper, Where Do We Go Now  and The Sapphires.
1:31 Play
Climbing out of an urn where he's been stuck rehearsing Samuel Beckett's play Play, is one of Dunedin's best known and loved actors, Simon O'Connor.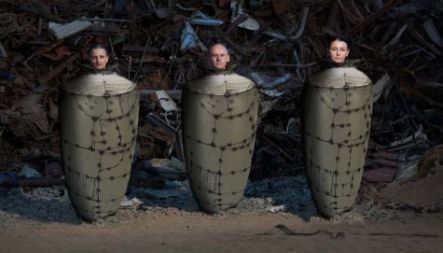 Play.
1:41 Dance company Okareka
Tairoa Royal and Taane Mete's Maori dance company Okareka is about to tour their current show, Nga Hau E Wha. When that's over they're straight into workshopping two new productions, one of which has already caught the eye of the Edinburgh Festival.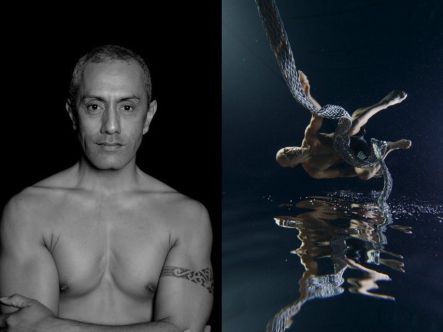 Tairoa Royal.
1:52 The Middlemarch Singles Ball
Ella West drops by to talk about her contribution to the Otago Festival of the Arts, The Middlemarch Singles Ball… it was a big hit in the Otago township where it's set.

Middlemarch.
2:05 The Laugh Track
Dunedin filmmaker Aaron Watson (pictured below) who started out in comedy in the city and now runs his own company, Sabertooth Films.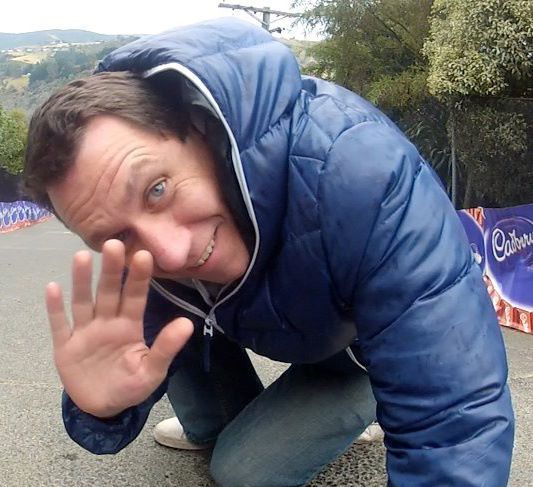 2:26 Spooky Men's Chorale
Spooky Men's Chorale are starting a nationwide tour at the Otago Festival of the Arts. They're serious singers who parody singing styles and what it means to be a bloke.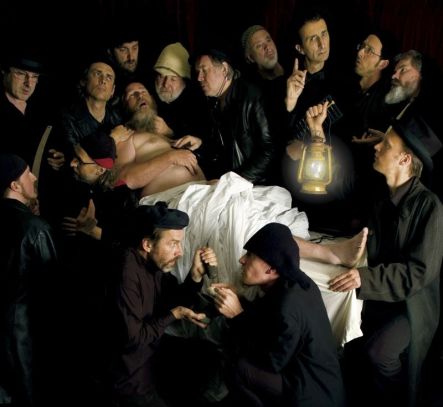 2:36 Ermehn –Trained to Kill
Former member of Otara Millionaires Club and Radio Backstab, Herman Loto Sakaria, aka Ermehn, is often referred to as  the Godfather of South Auckland hip hop. During his solo career he could be seen on stage wielding a machete and wearing a lava lava, and he sourced inspiration in his second album The Path of Blood through first-hand experience with gang-life.  But although he's still a South Auckland  boy at heart, seven years on he's come clean and living a different kind of life. Sonia Sly talks to him about the old days, nerves and heading into the launch of his third album Trained to Kill, produced by Anonymouz.

Ermehn.
2:53 Kai Hau Kai
Dunedin artists Simon Kaan and Ron Bull who're just back from New Mexico where they've been working on a project blending food and art, Kai Hau Kai.
3:05 The Drama Hour
The first episode of a major three-part drama. It's a special event to celebrate the fact that Charles Dickens was born 200 years ago.