Arts on Sunday for Sunday 5 August 2012
12:43 Berlin-based expat artist Simon Denny
Simon Denny recently took out an international award at the Basel Art Fair for his work looking at the demise of TVNZ7 – now he's in the running for the Walters Art Prize.
Simon Denny's Introductory logic video tutorial on the Artspace website

Simon Denny: Introductory Logic Video Tutorial double canvas: Tautology, 2010, inkjet on canvas, metal fittings,445 x 490 x 465mm,(installed Artspace Sydney on found plinth).
12:48 The new arts precinct proposed for Christchurch's central city
Lynn Freeman speaks to three people whose organisations lobbied for a strong arts profile in the new city: Adam Hayward from the Body Festival, Phillip Aldridge from the Court Theatre and Luke di Somma from Arts Voice.
Christchurch Central Development Unit - the Peforming Arts Precinct
1:10 At the Movies
Magic Mike, Bel Ami and the six finalists for the Film Festival's Short Film Competition.

1:31 Make-up artist Peter King
Peter King (right) is the man behind the make up design for the Lord of the Rings and The Hobbit. He's won an Oscar and a Bafta for his work on The Lord of the Rings, while other film credits include Nine, the Nanny McPhee movies, King Kong, Thunderbirds and An Ideal Husband.
1:41 Crossroads Art Gallery
We help North Canterbury's Crossroads Art Gallery in Cheviot celebrate its 10th birthday. Bernadette Ware talks about what visitors to the area are looking for in terms of art these days, and how the gallery's survived so long.
Gallery: Crossroads Art Gallery
1:53 Scordatura
Cellist Robert Ibell explains scordatura, which involves going to the trouble of re-tuning stringed instruments opens up a whole new world for musicians. He brings his cello into the studio for a demonstration.
2:05 The Laugh Track
Mark Prebble, playwright, and Marion Short, playwright/actress, on their Edinburgh Fringe Festival collaboration The Pantry Shelf that they're now bringing to New Zealand.

Left: Marion Short. Centre: Mark Prebble. Right: Michelle Blundell as Wasabi Punch! and Ben Van Lier as Carlito Corn Chips in The Pantry Shelf.
2:25 Madeleine Pierard's New Zealand tour
Peter Williams reviews the start of a nationwide concert tour by one of New Zealand's most successful young sopranos, Madeleine Pierard. It's organised by Chamber Music New Zealand, and several of the concerts will also star Madeleine's sister Anna.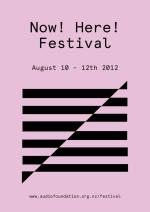 2:35 Now! Here! festival
New Zealand's sound art community has plenty to make noise about right now, with the publication of Erewhon Calling, a history of local experimental music. To celebrate, publishers and sound art advocates Audio Foundation have launched Now! Here!, an Auckland festival of all things audible and interesting. Underground and experimental musicians, sound artists and sound designers will perform, and there will also be a host of free workshops for the public. Artist John Radford will lead Aucklanders on sound tours around the inner city, revealing its hidden soundtrack. Justin Gregory joins him at a local landmark for a sneak preview.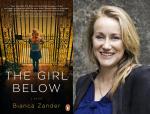 2:46 Chapter & Verse
Journalist Bianca Zander (right), who can now add novelist to her CV with the publication by Penguin of The Girl Below.
2:53 The Sum of the Parts
An ambitious long term plan to map New Zealand's cultural identity is highlighted in a new Auckland exhibition, The Sum of the Parts. It's so big it takes up three gallery spaces.
The Depot's Cultural Mapping Project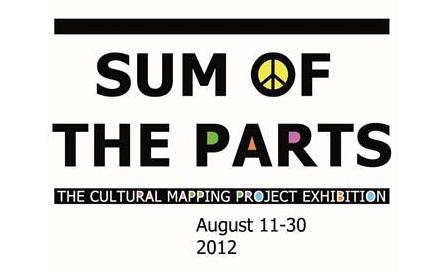 3:05 The Drama Hour
Part 2 of the chilling series, Pandemic, by John Dryden. This week – five years have passed since the devastating virus swept the globe.