Arts on Sunday for Sunday 15 July 2012
12:43 Lawn Art
German artist Ralf Witthaus, whose canvas of choice is lawns, is planning to create a vast lawn installation for Auckland later in the year – The Borehole to New Zealand – as part of his first International Lawn Art project.

Lawn artist artist Ralf Witthaus.
12:48 Green Fire Islands
Maori musician Horomono Horo and Irish fiddler Steve Cooney are two of 17 performers taking part in Green Fire Islands, a combined concert of both cultures which will be performed in front of thousands of people at the London Olympic Games cultural curtain raiser on the banks on the Thames. For more information,visit www.greenfireislands.com.
1:10 At The Movies
The all-new amazing Spiderman.
1:31 Fix TV
We look at the launch of a arts/magazine show performed in front of a live audience then edited for an even larger web audience – Fix TV. Host Adam Page and producer Mark Westerby tells us the lessons learnt from their first episode filmed during the week.
1:41 Lexus Song Quest
Meet two of the six finalists in this year's Lexus Song Quest (announced on Saturday night) who'll describe how they cope with the expectations and pressure involved with competing at this level, in a competition which has launched so many international operatic careers.
1:53 A profile of actor George Henare
George Henare is revisiting a Bruce Mason play he acted in when it premiered in 1968, Awatea. Then he was the prodigal son, now he plays the blind father.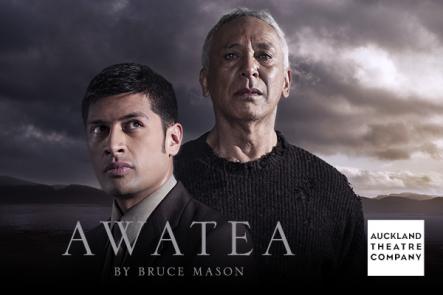 2:05 The Laugh Track
Actress, writer and singer April Phillips (right) talks about Bonking James Bond and Snip, two of her plays that are being performed at The Open Stage at Christchurch's Hagley College, starting on the 9th of August.  Her picks are Victoria Wood, Peter Sellers, and Madelaine Kahn from Blazing Saddles.
2:26 Hamilton County Bluegrass
Colleen Trenwith bluegrass fiddle virtuoso from the Hamilton County Bluegrass Band.
2:35 Chapter & Verse
Wellington poet James Brown, who's just released his fifth collection, Warm Auditorium.

2:45 Circuit - Artist Film and Video Aotearoa
Curator Mark William's had a problem: how to sustain the longevity of artist film and video projects after exhibition. So over the past year and a half he's been working on a solution –a virtual store house called Circuit which is now home to 300 New Zealand artist videos, and the focus is on developing national and international audiences for the work. 
Right: Circuit curator Mark Williams

Still from Carmen San Diego: Out Of Work And On The Run by Sean Grattan.
2:53 The Free House
The Free House in Nelson is unusual in that it's untied to any brewery – hence the "Free" bit – and it's housed in an old church. As further evidence of their interest in unusual venues, they've now added a Mongolian ger as a gig venue on the property. Amelia Nurse meets owners Eelco Boswijk and Mic Dover to discuss their novel business model – over a beer in the ger.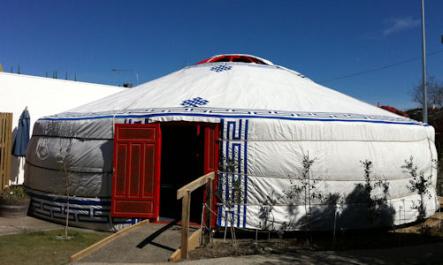 The yurt at The Free House.
3:05 The Drama Hour
Comedienne Hayley Sproull, who developed her 2011 Go Solo into a hit stage comedy. And of course more from consumer comedy The Gullibles.