Arts on Sunday for Sunday 27 May 2012
12:43 The art of urban wandering
Nelson artist Lisa Chandler photographs – and eventually paints – people moving through spaces such as airports and bus stations. Her work has garnered her an invitation to speak at a major conference in the UK.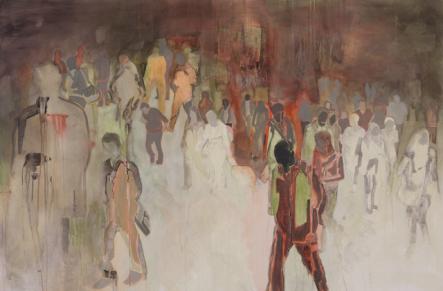 An example of Lisa Chandler's urban wandering art.

12:48 Theatre review cutbacks
A panel of industry guests – Colin McColl, John Smythe (right), and Arthur Meek – discusses the implications of The Listener's sudden decision to cut back its theatre reviews.
1:10 At the Movies
Simon Morris and Dan Slevin discuss The Dictator, Dark Shadows, Margin Call, and Salmon Fishing in the Yemen.

1:31 Remix the Orchestra
Musicians from Auckland's Philharmonia Orchestra and young hip hop artists are coming together for the fifth year running to make an amazing musical fusion. We talk to the project's musical director, Matthew Salapu (left).
See a past collaboration between the orchestra and hip hop artist Ermehn.
1:41 Art and Activism
Nineteen Tory Street in Wellington is an Open Source community gallery run by an arts collective called Concerned Citizens.
Although the name speaks of a generation far beyond the years of these Gen Y activists, their message is real and comes from the immediacy of an increasingly unstable future.  Productive diversity and debate are key drivers  to the gallery, which also encourages the intersection between art, science and technology, and even data visualisation projects fall into this category.
But more importantly, upon forming the gallery, the collective have been collaborating on another project which has become integral to the mix: Loomio, an online open source web application that enables groups to make collective decisions, and it's catching the eye of organisations as far afield as Finland.   
Sonia Sly finds out more.
1:53 Photographing strangers
We find out about some of the most unusual encounters wandering photographer Solomon Mortimer has experienced when he asks strangers to pose for him on city streets.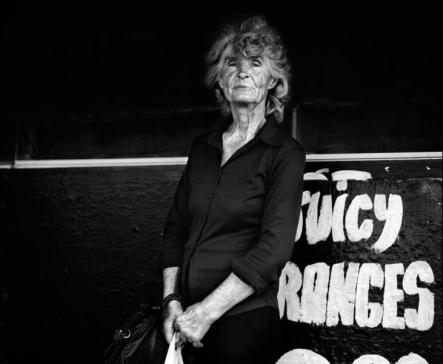 Solomon Mortimer, Photographer's Wife, 2012.

2:05 The Laugh Track
Choreographer and Royal New Zealand Ballet dancer Jaered Glavin (right) talks about seeing the funny side of dance, how he achieved internet fame with the help of Lady Gaga, his star turn in reality TV show The Secret Lives of Dancers, and some of the things that make him laugh.
Take a tour of Jaered's fantastic wardrobe:
2:26 Lexus Song Quest
Australia voice coach Sharolyn Kimmorley explains what she's looking for as one of this year's judges of the Lexus Song Quest.
2:35 Publisher Michael Moynahan
We speak to one of New Zealand's high fliers in the publishing industry, Michael Moynihan (right), who has just left HarperCollins' top job in Australasia.
1:45 Poet Lynn Davidson
Lynn Davidson (below right) has produced a collection of poems and essays that span almost 30 years of her life. Common Land is the Kapiti writer's third poetry collection.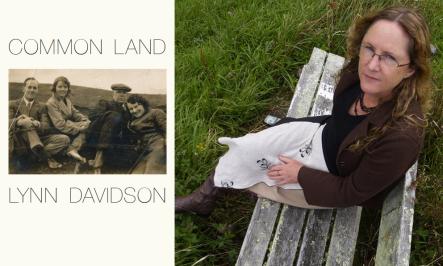 2:53 Organist Olivier Latry
Frenchman Olivier Latry has been hailed as one of the world's greatest living organists, and is a tenured organist at Notre Dame Cathedral in Paris. He is visiting New Zealand to headline the NZSO's Spellbound tour in June.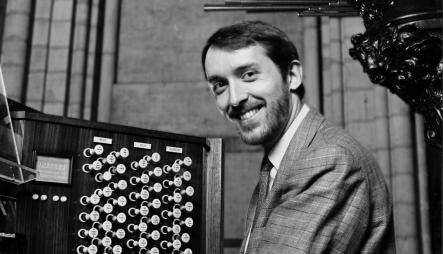 3:05 The Drama Hour
We catch up with Ed and Miguel in the second part of Foul Weather Friend, check out Bryony Skillington's Go Solo piece, Northern Lights, and continue with series two of Skin Writing.