Arts on Sunday for Sunday 20 May 2012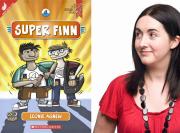 12:42 Children's Book Awards
Leonie Agnew, the author of Super Finn – the story of an entrepreneurial boy who tries everything to become a superhero – won two New Zealand Post Children's Book Awards this week.
Listen to children from Fendalton Primary School and Rangi Ruru in Christchurch review the finalists in the awards.

12:48 Rigoletto
Dave Armstrong reviews the New Zealand Opera production of Rigoletto.
Watch a video of the Rigoletto cast in rehearsal.
12:53 48-Hour Filmmaking
We check in with Lisa Fothergill in Auckland, whose team Mo Appreciation Collective is racing against the clock in the 48-Hour Film Festival. See Mo Appreciation Collective's 2011 offering.
1:10 At The Movies
Simon Morris interviews director Michael Winterbottom about his latest film, Trishna.
1:25 Listener's Pick
Cindy Muggeridge from Wellington fell in love with the opera Rigoletto years ago when living in London.
1:30 Atamira Dance Company
The company's new artistic director, Moss Patterson, reveals how the Maori collective is turning heads overseas.
1:40 Cover Art
Sarah Larnach is the New Zealand artist behind the album design for singing sensation Ladyhawke.
Right: Sarah Larnach's cover art for Ladyhawke's album Anxiety.
1:46 Ariana Tikao
This stunning singer songwriter of Scottish, Jewish, Italian and Maori heritage has something to say. Ariana Tikao performs in te reo Māori and English and draws on folk and pop styles with a strong emphasis on Māori chant. Sonia Sly finds out how Ariana found her 'voice' and the importance of contributing to a New Zealand landscape that has yet to become truly bi-cultural ahead of her .
2:05 The Laugh Track
Shihad frontman Jon Toogood picks out his favourite comedians, and talks about the documentary, Beautiful Machine, that has just been released about his band. He's also got big plans for his solo project, The Adults.
2:25 48-Hour Filmmaking
We check in with another team frantically finishing their entry for the 48-Hour Film Festival. Luke Wheeler is the director for Auckland team Sinistral. View the team's 2011 offering.
2:35 Chapter & Verse
Author Lawrence Patchett: the Raumati writer won The Long and the Short of It short story competition last year, and his debut collection is called I Got His Blood On Me.
Poet Anne Kennedy: the fiction writer, screenwriter and poet and her poet husband Robert Sullivan have called Hawai'i home for about a decade. Her latest poetry collection encompasses not only New Zealand and the wider Pacific, but also puts a contemporary spin on some much loved fairy stories.

2:25 Paper Art
Artist Kelli Anderson fooled thousands of New Yorkers when she put out a counterfeit New York Times.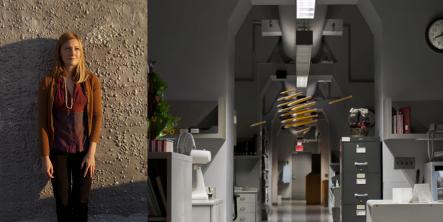 Left: Kelli Anderson. Right: a photograph from Anderson's Renegade Objects series.
3:05 The Drama Hour
We take a detour into a quirky new play from Fraser Robinson, revisit a Go Solo piece from the talented Romy Hooper and begin the second series of Skin Writing.