Arts on Sunday for Sunday 13 May 2012
12:40 Cultural Currency
What does contemporary New Zealand look like when it's placed on the global arts stage and what is it's worth? According to arts journalist Peter Brunt, it's the multicultural voice of Aotearoa that's reaching international waters.
In advance of a plenary session on this notion of cultural currency  to be held by the Office of Ethnic Affairs later this month,  Sonia Sly speaks to actor and writer Jacob Rajan, musician Bella Kololo and visual artist Kerry Ann Lee, to find out how they view their ethnicity in the context of their art practice, and whether they use it as a form of currency to further their work here and abroad.


From left: Kerry Ann Lee, Jacob Rajan, musician Bella Kololo.
Bella Kololo's latest album is Without the Paper. Jacob Rajan is touring The Guru of Chai to Gisborne this week, and Kerry Ann Lee is currently on an artist's residency in Taipei.
1:00 At The Movies
Good For Nothing, The Grey and Starbuck.
1:30 Listener's Pick
Ex-pat Brit and now Christchurch resident, Ian Hankin, Wellington selects Woody Allen's 1979 movie Manhattan.
1:35 Arts Funding
Sporting stars have the high profile Halberg Awards; now the Arts Foundation is planning an equivalent event for artists. It's also funding a crowd-funding website - www.boosted.org.nz - to tap into more donors. We hear more from the Arts Foundation's executive director, Simon Bowden.
1:45 Taupo's Temporary Fountain
Public art tends to generate conversation along the lines of those who love the work and those who can't stand it. But in Taupo an artwork by Tim Barlow is getting people talking openly about a big issue for the area - geothermal power.
1:55 Ian McKellen's New Show
A review of Sir Ian McKellen's show currently touring New Zealand. It's called Ian McKellen On Stage, and our reviewer was a performance in Hamilton.

2:00 The Laugh Track
South African comedian Stuart Taylor (below), who isn't afraid to put himself out there with his picks - especially on the issue of race.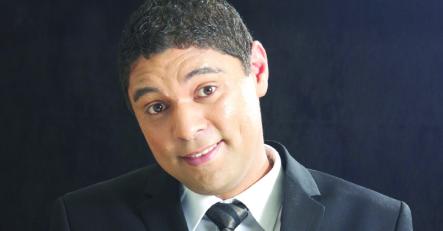 2:25 Conductor David Zinman
Richard Strauss's colossal Alpine Symphony is seldom tackled, given that it demands around 100 musicians. Five-times Grammy Award winner David Zinman is conducting the New Zealand Symphony Orchestra as it takes on one of its biggest challenges.
2:32 Chapter & Verse
Melbourne-based New Zealand writer Julian Novitz takes us into the minds of three teenage misfits in his dark new novel, Little Sister; and editor, poet, teacher and fantasy writer James Norcliffe has just published a new fantasy book about two Kiwi kids trapped in another world with mythological figures, The Enchanted Flute.
2:52 Barbershop fever
The world of barbershop quartets with John Denton from the City of Sails Chorus. And no, it's not all about boaters, blazers, and big moustaches.
3:00 Drama Hour
Writer David Mamea chats briefly about writing for radio for the first time and then we listen to his new play, Sky Blue.