Arts on Sunday for Sunday 22 April 2012
12:40 Palmerston North's cultural precinct 
Palmerston North is the latest region wanting to turn itself into a cultural hub, starting with developing a cultural precinct. We find out why its City Council is happy to invest in its artists.
Gallery: Arts on Edge events in Palmerston North
12:50 The Juniper Passion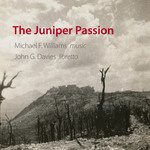 Waikato composer Michael Williams and librettist John Davies make history with the international launch of their new opera The Juniper Passion, an opera about the Battle of Monte Cassino that's been invited to be performed in Cassino.
1:00 At the Movies
Turning the board-game Battleship into a Hollywood movie was hard enough without having to squeeze in pop star Rihanna.
Simon Morris also talks to Mon Leather of Out Takes, the Gay and Lesbian Film Festival, about this year's line-up.
1:30 Listener's Pick
This week's Listener's Pick is a painting by Gordon Walters, the choice of designer/writer Michael Smythe.
View Painting No. 1 on the Auckland Art Gallery's website

1:35 Peter Hayden
We profile Dunedin-based actor and the voice of many New Zealand nature documentaries, Peter Hayden. He talks about his early years on stage and in TV, and his life long concern for this country's endangered wildlife.
(Peter Hayden, right)
1:50 Angels and Aristocrats
Angels and Aristocrats a new exhibition of Early European Art that is about to tour the country, based on Mary Kisler's book of the same name. It's made up of paintings from galleries around the country and the starting point is the Dunedin Art Gallery.
2:00 The Laugh Track
Irish comedy group Dead Cat Bounce.
2:25 Political theatre
John Smythe reflects on the resurgence of political theatre productions in the Capital and reviews the latest one, based on Nicky Hager's book Other People's Wars.

Blair Everson and Alex Greig in Other People's Wars (photo: David Lawrence)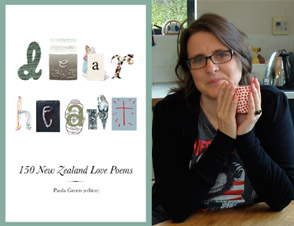 2:30 Writers: Gigi Fenster and Paula Green
New novelist South African-Kiwi Gigi Fenster talks about The Intentions Book; while experienced poet and anthologist Paula Green explains how she selected 150 New Zealand love poems, dating back to the early 20th century, for Dear Heart.
Paula Green (right)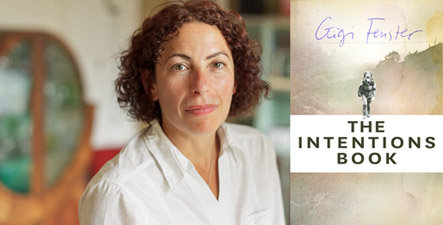 Gigi Fenster (photo: Robert Catto)
2:50 Deadly Ponies
Deer skin, ostrich and goat fur are the materials of choice for Liam Bowden, creator of New Zealand accessories label Deadly Ponies. His edgy, covetable collections have caught the eye of fashionistas everywhere. Sonia Sly meets up with Liam at his Auckland studio.


Mr Mini Fill n Zip (left) and Mr Billy Box (right), by Deadly Ponies
3:00 The Drama Hour
The eagerly awaited first part of Gary Henderson's new drama, News Bomb; a very quirky, musical drama from the multi-talented Moana Ete; and the third episode of Skin Writing.