Arts on Sunday for Sunday 18 March 2012
12:50 The Māori Troilus and Cressida
The honour of being invited to open London's season of staging international productions of every play by Shakespeare for the city's Cultural Olympiad doesn't come with enough money to get the New Zealand company over there. The Māori Troilus and Cressida battles to raise enough money to get to the big event in just a few weeks time.
Visit The Maori Troilus and Cressida website for information on how to donate, or contact ngakautoa1@gmail.com

Rawiri Paratene in The Māori Troilus and Cressida. Photograph by Matt Grace.
1:00 At The Movies
Simon reviews the Oscar-nominated British film, My Week With Marilyn; John Carter, a 100-year-old space fantasy finally makes it to the screen; and opera romantic comedy First Night, featuring a non-singing Sarah Brightman.
1:35 Listener's Pick
Our first play - one that's been in the news with its revival after no one dared take it on for 20 years.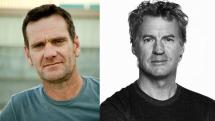 1:40 The New Zealand Music Foundation
A new emergency fund has been launched for musicians… why is it needed and what constitutes an emergency? The fund will also help organisations using music in health and learning projects. Campbell Smith and Don McGlashan explain why they're right behind the New Zealand Music Foundation.
Pictured: left, Campbell Smith, right, Don McGlashan.
1:50 NZ Pops
We find out why New Zealand's waited until now to set up its own Pops Orchestra, from one of the instigators, Will Martin, one of this country's big successes in the UK.


From left: Conductor, Rita Paczian, crossover singer Toni Gibson, soprano Gina Sanders and crossover tenor Will Martin.
2:00 The Laugh Track
Dunedin comedienne Abbey Howells (right).
2:25 Wild Iron
Italian American musician, Lorenzo Buhne settled in New Zealand with his wife Kedron Parker after a crazy life on the road with US punk band The Dickies. In a desire to discover more about his new home he came across the works of New Zealand poets who he brings to life in musical form with Wild Iron. Included on the album are poems by  Bill Manhire, Vincent O'Sullivan, Sam Hunt and  more.
Sonia Sly chats to Lorenzo Buhne, Kedron Parker, Dr Marco Sonzogni, director,  NZ  Centre for Literary Translation Victoria University, and writer Vincent O'Sullivan to find out about the collaborative process.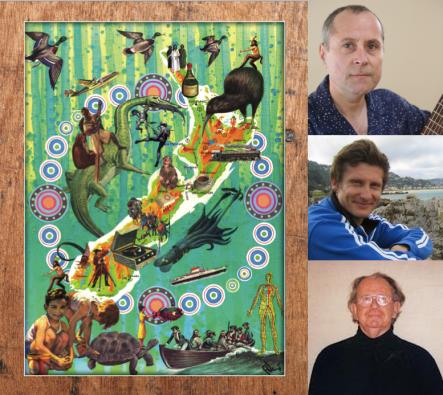 Left: Cover - Wild Irons. Right, from top: Lorenzo Buhne (photograph by Gareth Watkins), Dr Marco Sonzogni and Vincent O'Sullivan.
2:40 Chapter & Verse
Our featured writer is debut novelist Sacha de Bazin (left), who's tried to set the record straight about Minnie Dean - remembered in the history books as a baby killer and the only woman to be executed in New Zealand.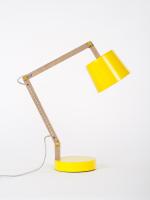 2:50 Workroom
Father and daughter designers Douglas and Rebecca Snelling (pictured below), two of more than 50 designers who're taking over Auckland retail outlets so they can show what they're made of as part of Urbis Design Day.
Right: the pair's popular yellow angle table lamp.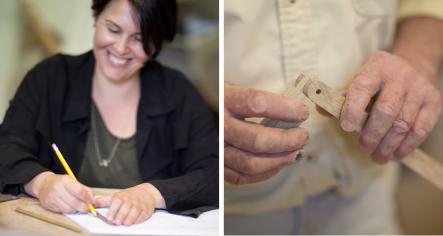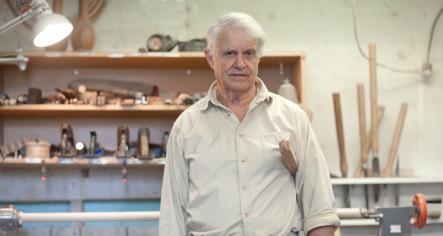 3:00 The Sunday Drama: Lifestyle Block by Sue McCauley
Pamela's marriage is suddenly over. Her chance meeting with a bank robber and a desperate gambler changes their lives forever.