Arts on Sunday for Sunday 11 December 2011
12:40 Unveiled
The new exhibition from The Victoria and Albert Museum in London is described as romance and glamour and spans 200 years of wedding dresses from the age of Emily Dickenson through to today. But it's not just the dresses that are impressive - from Lacroix to Vivienne Westwood, the delicate nature of the fabrics means that the conservators have to get creative with the packaging too!
200 Years of Wedding Fashion at Te Papa.
1:05 At The Movies with Simon Morris
From Canada, true-life thriller The Whistleblower; from Britain, cult comedy Submarine; and from New Zealand, independent comedy-drama Rest for the Wicked.
1:35 Behind the Scenes at Weta Digital
Weta Digital is one of the most innovative visual effects studios in the world with Lord of the Rings, King Kong, Avatar and Rise of the Planet of the Apes added to its list of blockbuster credentials, and the company attracts not only high profile projects but also international specialists vying for roles.
Comprising of a team of around 800 staff the effects house is broken into specialist areas; Models, Creatures, Textures, Motion Capture, Animation, Lighting and more… the good folk at Weta Digital unlock the doors to this mysterious world.

Clockwise: Gino Acevedo - Textures Supervisor, Matt Aitken - Visual Effects Supervisor, Dejan Momcilovic - Motion Capture Supervisor, Marco Revelant - Models Supervisor, Eric Reynolds - Animation Supervisor, Simon Clutterbuck - Creatures Supervisor. Images courtesy of Weta Digital.

2:05 The Laugh Track
Dan Musgrove (pictured right) who plays Marty Johnstone in the hit series Under Belly - Land of the Long Green Cloud, talks TV stardom, theatre and a long-time collaboration with Shortland Street actor Natalie Musgrove. They've developed many shows over the past few years and one - Frequently Asked Questions premières at the NZ International Arts Festival 2012 featuring cameos from Shakespeare's greatest characters.
2:25 The Court
The new Court Theatre in Christchurch's Addington  took 16 weeks to build and its right on time and budget. Fiona Farrell attended the opening night of the venue's first show, Short Cut to Happiness, and provides us with an insight into the edgy new space.
Gallery: The Court Theatre - Before and After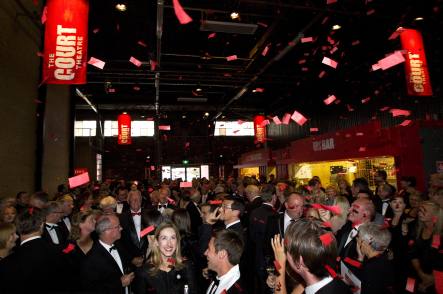 The confetti guns going off at the opening gala.
2:30 Chapter & Verse
Traces of Red: Television ratings have dropped and glamorous television journalist Rebecca Thorne has lost her edge. In a bid to save her flailing career she begins to dig into the case of a convicted murderer.  Author Paddy Richardson reveals more.
Nice Pretty Things and Others: Rachel Bush's book of poetry is filled with more than just nice pretty things. She explores themes of birth, aging, flora and fauna, alongside the unexpected.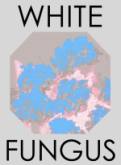 2:50 White Fungus
It's an edible plant but it's also the title of an international arts publication held as part of the collections in MOMA and the Museum of Contemporary Art in Barcelona.
Starting out in artsy Cuba Street, brothers Ron and Mark Hanson are now based in Taiwan and are about to launch their 12th issue. Sonia Sly meets up Ron Hanson before the big launch to find out what it takes to get noticed on the international arts scene, and why they're so intent on taking New Zealand artists overseas.