Arts on Sunday for Sunday 16 October 2011

12:40 Love Christchurch
As Christchurch's music rehearsal spaces, recording facilities and venues lay shattered after the earthquakes, local artists rally round to help raise the money to build more.
Love Christchurch - a Seismic Selection of Music From Christchurch.
The album features the song Feels So Good by Hera.
12:50 Lucy Orbell reports in from the Frankfurt Book Fair
New Zealand is all the rage at the Frankfurt Book Fair and will be for the next year after being named German's literary guest of honour.

1:00 At the Movies with Simon Morris
Simon Morris braves the school holiday fare, including Real Steel, Johnny English Reborn, Footloose, The Smurfs in 3D and Spy Kids 4.
1:30 Fine Feather Work
Nelson student Bridie Henderson - who almost didn't get to win the country's biggest award for ceramics, for her series of delicate porcelain necklaces.

Left: Brodie Henderson. Right: Her installation Feathers.
1:40 A Thousand Hills
A new play is based on a real life and enduring friendship forged in an African refugee camp between a dislocated Rwandan and a Kiwi Red Cross worker.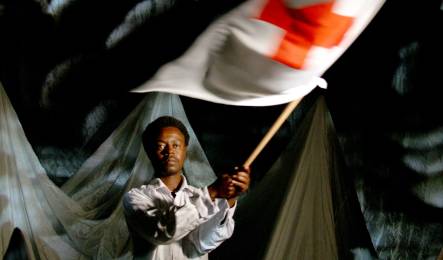 Francois Byamana in A Thousand Hills.
1:50 Southside Arts Festival
We talk to two of the artists taking part in Auckland's massive arts extravaganza, which presents dance, fashion, music and visual arts in venues throughout South Auckland. Sangeeta Singh is prose and poetry writer and an amateur photographer and her work is in an exhibition of Fijian art called Diasporadic 679, along with art by her partner, political rights activist, writer and painter, Luisa Tora.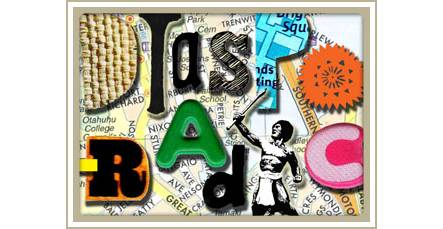 A work from the exhibition Diasporadic 679.
2:00 The Laugh Track
Comedians Mo Kheir and Tom Furniss from the AotearoHA comedy tour.
There picks are: Billy Connolly on the bus, Dave Chappelle - getting burgled; Julian Barrett - here's a trick; Eddie Murphy - on property distribution.
2:20 Homeprint
John Brebner and his wife Alison run Homeprint - a multi-faceted company which offers workshops and courses in letterpress printing, binding, papermaking and framing. John - a retired teacher - also collects art and represents two local artists. The limited edition books he produces are works of art in themselves - books for family, about printing techniques, life philosophy and poetry. Amelia Nurse went to visit John at his sprawling art-filled home in Feilding on a rainy Wednesday - where two Hannahs, Jacky, Emily and Kayla were busy experimenting with a printing press.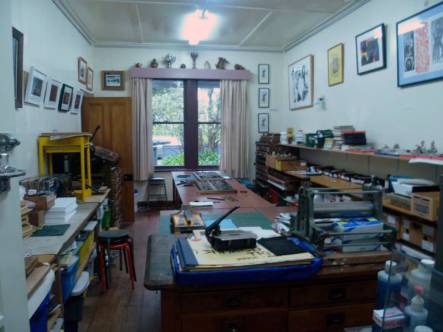 The workshop at Homeprints.
2:30 Chapter & Verse
In her new book The Kindness of Your Nature, novelist Linda Olsson introduces us to a lonely woman weighed down by her memories, and an unloved child, who meet on a beach on the North Island West coast… And there's also a beach theme in environmentalist Nicola Easthope's first collection of poetry, leaving my arms free to fly around you.

2:57 We remember former opera sensation, CNZ Chair, arts lover and patron, Chris Doig, who died this week from cancer
3:00 Mark Wright reviews Q theatre's new weekly improv show Instant Kiwis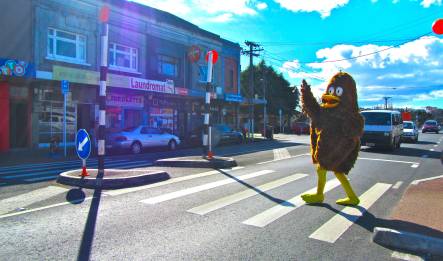 3.07 The Sunday Drama
Part three of Player One what is to become of us written and performed by Douglas Coupland.