Arts on Sunday for Sunday 9 October 2011
12:40 The Master of Light
Bill Culbert talks about being selected to represent New Zealand at the 2013 Venice Biennale.
See a slideshow of Bill Culbert's work.
12:50 A reprieve, of sorts, for Waikato Museum
Hamilton City Councillors shy away from a half million dollar budget cut.
1:00 At the Movies with Simon Morris
Simon checks out the new, 3D version of The Lion King.  He also reviews the French drama The Roundup, and the American comedy What's Your Number, starring Anna Faris.
1:30 Art and music collide
The band Fly My Pretties collaborates with a street artist called Flox for their national tour.
Gallery: Photographs of the Fly My Pretties stage show.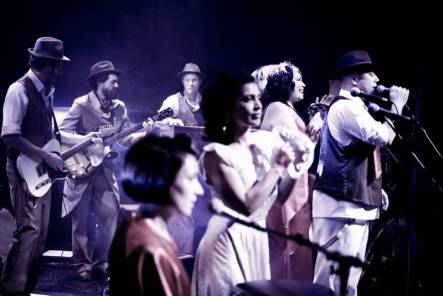 Fly My Pretties. Photograph © Pat Shepherd
1:40 On Your Bike
Dunedin artist Scott Eady reveals 50 bikes, trikes and scooters reclaimed from recyling depots and turned into mini art works for kids to ride around an art gallery.


Scott Eady, pre-pimped bikes.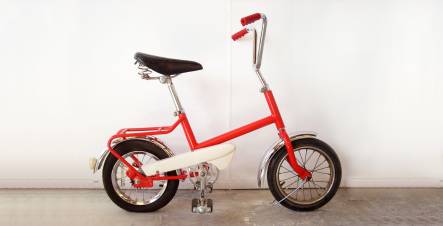 Scott Eady, Bike#1.
1:50 Seed of Bird of Soul of Man
Bird poo looks strikingly beautiful under the microscopic lens of Shane Hammond.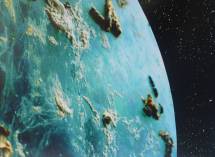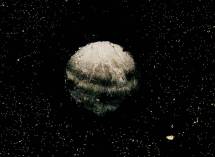 Left: Kingfisher - kotare. Right: Grey warbler - riroriro. Shane Hammond.
2:00 The Laugh Track
Musicians and friends Lawrence Arabia and Mike Fabulous on music, pseudonyms and comedy.
They've chosen: The Bonzo Dog Doo Dah Band - The intro and the outro; The Mighty Boosh - Jazz trance; Stephen Fry & Hugh Laurie - Cricket; Peter Sellers - Balham Gateway to the South.
2:20 Sonia Sly investigates the art of cake decorating and just like the movies, it's going 3D
2:30 Chapter & Verse
Our featured writers are two historical fiction novelists. David Young, who's turned from non fiction to fiction but all with an environmental theme, and Witi Ihimaera whose 12th novel is set during and just after the Parihaka invasion.

Photograph of Witi Ihimaera (right) by Liz March.
2:56 Arohanui spectacular
David Armstrong reviews one of the big non-rugby Real New Zealand Festival events.
3:00 Potter Len Castle
A tribute to the hugely respected potter who died recently after six decades creating captivating ceramics.
3:08 The Sunday Drama
Part two of the Canadian series Player One - what is to become of us by Douglas Coupland.