Arts on Sunday for Sunday 25 September 2011
12:40 The Truth Game
Huge changes for newsrooms here and overseas are explored in a new Dunedin play written by the Otago Daily Times' Deputy Editor (News), Simon Cunliffe (below left).

12:50 Wellington's draft arts and culture policy
Wellington arts organisations are invited to have their say over the city's draft arts and culture policy. We'll find out if it's worth the effort of putting in a submission.

Centre: Manager of City Arts, Martin Rodgers. Right: Wellington street artist Erica Duthie, whose next work will be on the front face of Te Papa as part of the Festival of Carnival for the Rugby World Cup.
1:00 At the Movies with Simon Morris
Simon Morris looks two quirky American comedies - Friends With Benefits starring Justin Timberlake, and Win Win, written by Tom McCarthy, who made The Station Agent. He also talks to New Zealand filmmaker Paul Campion about why The Devil's Rock was such a hit at the Cannes Film Festival.
1:30 Ka Mate The Haka The Legend
The true history of the haka is revealed in a new Maori TV documentary Ka Mate The Haka The Legend. Writer and director Wiremu Grace and producer, Maramena Roderick talk about getting the full story on film for the first time.
Gallery: still from Ka Mate The Haka The Legend.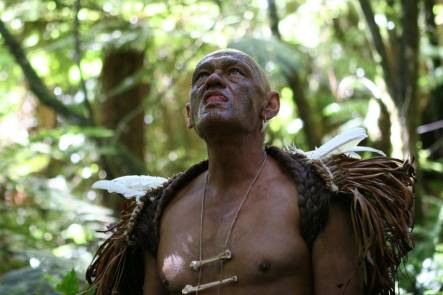 Still from the documentary: the haunting matakite.
1:40 Joystick Orchestra
Established in France through Puce Muse, New Orchestra Practices (NOP) are transforming the way audiences experience, and participate in live music. It's a an inter-arts collaboration where members of an orchestra control sound and visuals with joysticks. Sonia Sly chats to conductor Nolwenn Hugain-Lacire to find out more about the Joystick Orchestra.

NOP orchestra. Photograph © Baptiste Verret.
1:50 Te Houhi - the people and the land are one
Raewyn White reviews Atamira's first full length dance production in three years which has premiered at Auckland's Q Theatre.
Gallery: photographs from the production which celebrates the tribal history of the Tuhoe people.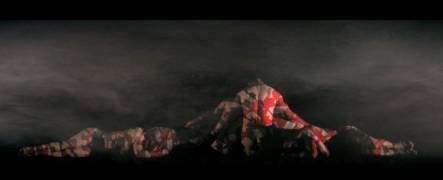 2:00 The Laugh Track: comedian Jamie Bowen
Jamie's picks are: Steve Martin - Atheists have no songs; Peter Sellers sings George Gershwin; Victor Borge in concert; Dylan Moran - Americans; Eddie Izzard - In French.

Jamie Bowen.
2:30 Chapter & Verse
A history of the New Zealand Youth Orchestra, the first 50 years encapsulated in one book by Joy Tonks, and expat Kiwi novelist D J Connell on her latest offering, Sherry Cracker Gets Normal, published by Harper Collins.
2:50 OLD SCHOOL/NEW SCHOOL, an art and design history of New Zealand
An exhibition marks the 125th anniversary of this country's first design school, first called the Wellington Design School and now part of Massey University's College of Creative Arts. On show are students' designs from the humble but effectice dust pan to the high tech dishwasher drawer.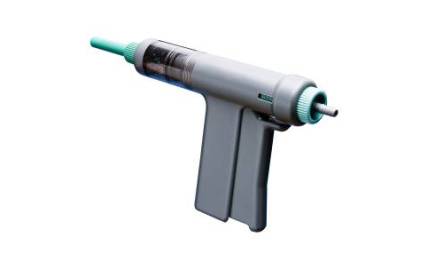 Instrument supplies drench gun designed by Peter Tasker.
3:00 The Sunday Drama
Every day, medical laboratories test hundreds of swabs sent to them by doctors as part of a precautionary regime designed to protect New Zealanders and our vital agriculture industry. Our short play 'Close Shave' today takes us to one such laboratory when a microscope reveals something the staff had seen previously only in Textbooks: A bacterium that looked just like Bacillus Anthracis... Anthrax.