Arts on Sunday for Sunday 11 September 2011
12:40 Roadside stories
We take you on an aural road trip from one end of New Zealand to the other. It's courtesy of the Ministry of Culture and Heritage which has created 100 downloadable stories about people and places, written and dramatised by Dave Armstrong.
Download the stories or get the app at Roadside Stories.
Dunedin's bards - Roadside Stories
1:00 At the Movies with Simon Morris
Fire in Babylon - a documentary about the legendary West Indies cricket team of the late 1970s.
1:30 Oi You! Urban Art
Nelsonian George Shaw prepares to share with New Zealand his collection of world street art, including 20 works by art legend, the mysterious Banksy.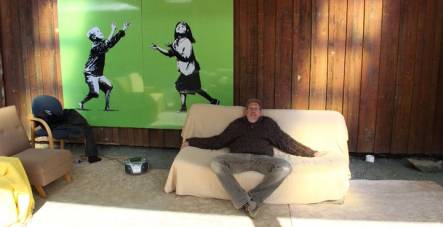 George Shaw lounging around at last year's OiYou! Competition.
1:40 Even Time Quartet
It's glitz, glamour, spray on tans and plenty of bling… Sonia Sly finds out more about the competitive nature of the international female barbershop scene with four girls who have plenty of personality and voices to boot.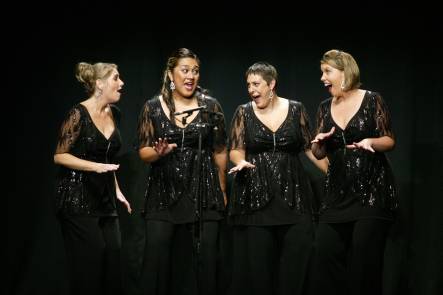 Even Time Quartet meet the world stage. Image courtesy of Even Time Quartet.
1:55 Venus Is...
Elizabeth Easther reviews the first show to be performed at the new Q Theatre loft space in Auckland. It's been a long time coming, has it been worth the wait?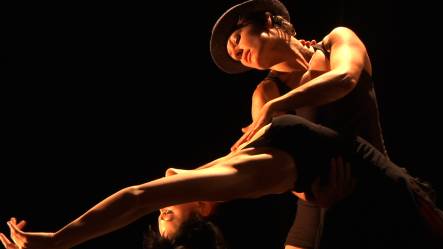 Physical Interpretations of Erotic Literature, created and directed by Eve Gordon.

2:00 The Laugh Track
A treat for rugby fans - our guest is the co-host of Maori TV's sports show Code, and former All Black, the delightful Glen Osbourne (right).
Glen's picks are: Eddie Murphy - James Brown; Queen Latifah - Taxi; Damon Wayans - Fatherhood; Billy T James - Te News.
2:20 Kapiti's Mahara Gallery steps up its redevelopment plans


From left: Mark Amery, Janet Bayley and the architect's (Parsonson Architects and Tennent + Brown) impression of the developments.
2:30 Chapter & Verse
The country's newest writers residence-in-waiting, the Titirangi home of the late Maurice Shadbolt who wrote there for more than 40 years; and the art of the graphic novel with Chris Grosz.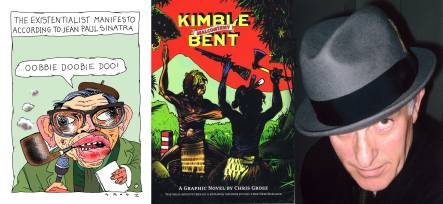 From left: John Paul Sinatra, Kimble Bent cover and Chris Grosz.
2:50 Damn the Sky
The winner of this year's Album Cover Art of the Year, Nick Keller, whose day job is working with hobbits.
Left: Nick Keller. Right: The award-winning artwork by for Beastwars' album Damn the Sky.
3:00 The Sunday Drama: Washington Nine Eleven
A BBC drama telling how President Bush and Vice President Cheney responded to the 9/11 attacks.