Arts on Sunday for Sunday 4 September 2011
12:40 Chambers@241
Christchurch studio by Martin Trusttum and Warren Feeney (right) talk about one of the new art galleries that have opened to help out local artists in need of space to create and show their work.
12:50 Christchurch Symphony Orchestra
The CEO of the Christchurch Symphony Orchestra, James Caygill, on taking his musicians out of Christchurch… and into one of the worst tsumami affected areas of Japan.
1:00 At the Movies with Simon Morris
Simon Morris looks at this year's winner of the Cannes Film Festival, the American film The Tree Of Life, and two comedies reach the cinemas - Crazy Stupid Love, starring Steve Carell, and the quirky Irish film The Guard.

1:30 The newly developed Auckland Art Gallery
Peter Shand (right) shares his impressions of Auckland's just revealed, redeveloped Art Gallery - does it live up to all the hype and the four years of work and many millions of dollars invested in it?
Gallery: See photographs of the development.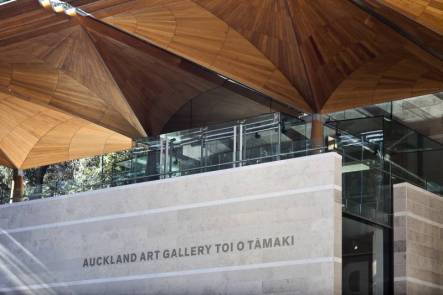 1:40 Christchurch's annual Body Festival of Dance
Adam Hayward explains why he was so determined to get the festival back on its feet after a year of earthquakes and aftershocks.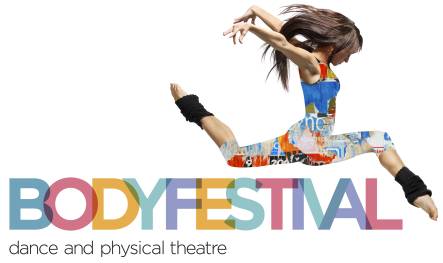 1.50 The World of Wearable Art announces its latest coup

2:00 The Laugh Track
Proud Cantabrian and TV presenter Jason Gunn (right).
2:20 The restoration of Rotorua's Bath House Building
The iconic bath house is finally looking the way it was originally intended to - it's only taken a hundred years. The new wing also means the Rotorua Museum has a heap of extra space to display its treasures.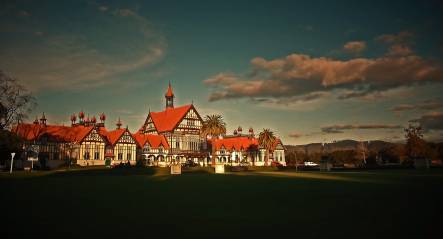 Rotorua's Bath House opened in 1908.
2:30 The Christchurch Writers and Readers Festival
The festival was the victim of bad timing a year ago when the first earthquake struck just days out from the festival opening. Organiser Ruth Todd, who's come up with the literary contributions for this year's Arts Festival, joins us along with one of the panellists from a panel called Putting Feelings into Words, Joanna Preston.
Pictured left: Ruth Todd: Right: Joanna Preston.
2:40 The Really Authentic Gilbert and Sullivan season continues in Dunedin with one of their lesser known works, Utopia, Limited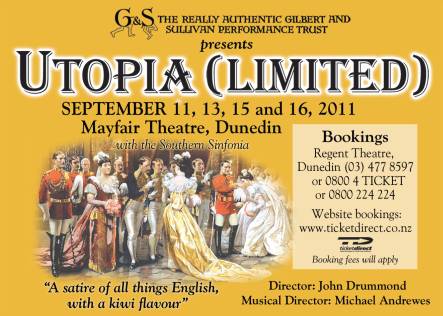 2:50 Former Muttonbird, now Bellbird, Seven Sister, solo artist, and busy film score composer, Don McGlashan
Don (right) talks about one of the busiest times in this singer/songwriter/conductor's history as he works on a film score for the Sione's Wedding sequel, a rugby world cup music event and appearances at two arts festivals in the next month.
3:00 The Sunday Drama
Life after Life by British playwright Frank Cottrell Boyce.