Arts on Sunday for Sunday 24 July 2011
12:40 A roundtable discussion about home grown TV drama
Why one company has pretty much sewn up the available funding, what that means for other writers with good ideas, and for viewers who don't like that style of drama.
Simon talks to with NZ on AIR CEO Jane Wrightson, Rachel Gean fromTV3 and Kathleen Anderson from TVNZ.
1:00 At The Movies with Simon Morris
1:30 River of Arts
Arts Voice Chrischurch is planning to create a 'river of arts' as part of Christchurch's post-earthquake rebuild.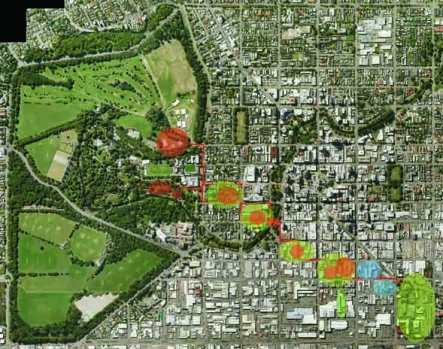 A map of the proposed River of Arts.
1:40
American documentary photographer Catherine Opie
Catherine Opie specialises in immortalising communities which come together for brief moments in time, from sports teams to festivals to surfers.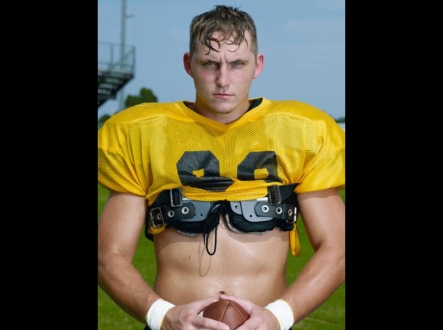 Josh from the High School Football series, 2007 C-print, 30 x 22 1/4 inches (76.2 x 56.5 cm), Ed. of 5. Image credit: courtesy Regen Projects, Los Angeles © Catherine Opie.
1:50 Beyond the Dark Lands
Makuei Aken is a young refugee from Southern Sudan who's won an award for his poetry and music written about his experiences.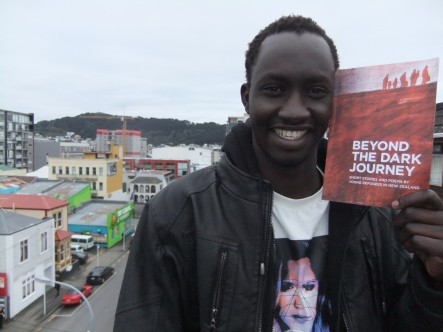 2:00 The Laugh Track
Actresses and Calendar Girls Theresa Healey and Rima Te Wiata.
2:20 Sonia Sly goes searching for clues amongst historic textiles at Te Papa
2:30 Chapter & Verse
Anna Jackson's Thicket and Jennifer Compton's This City.

2:50 NZSO Associate Principal Trumpet Cheryl Hollinger
Cheryl Hollinger wants to get more girls playing brass.
3:00 The Sunday Drama: The Secrets I Keep by Georgina Scull
A compelling first person doco-drama where three actors recreate the real-life confessions of three everyday New Zealanders who have held life-long secrets.