Arts on Sunday for Sunday 15 May 2011
12:40 Auckland Unleashed
We find out what kind of response the Auckland City Council is getting to its Auckland Unleashed document, which has huge implications for the city's arts and cultural sector.

12:50 Rawiri Paratene
How actor and director Rawiri Paratene (right) won the prime slot at London's cultural Olympiad Shakespeare festival, with his te Reo rendition of Shakespeare's Troilus and Cressida.
1:00 At the Movies with Simon Morris
Simon looks at the latest New Zealand film - colonial thriller Tracker. He also reviews fantasy quest comedy Your Highness, and the highly-rated sci-fi romance Source Code.
1:30 Chris Saines, the director of Auckland's Art Gallery
The Auckland Art Gallery is coming to the end of its extensive and expensive redevelopment project.

Atriums at the Auckland Auckland Art Gallery.
1:40 Arts Voice Christchurch
We talk to a couple of the leaders of a new arts lobby group that's determined to secure the future of the arts in the new Christchurch as it emerges from the rubble.
1:50 Cowboys in India
Documentary-maker Simon Chambers (right) rode into town expecting to solve a village's problems - but Cowboys in India proved it wasn't quite that easy.
2:00 The Laugh Track
Comedian and actor Peter Rowley (below) on his friendship with Billy T James, his new show about the comedian/musician, and Peter's involvement in a new film about Billy T.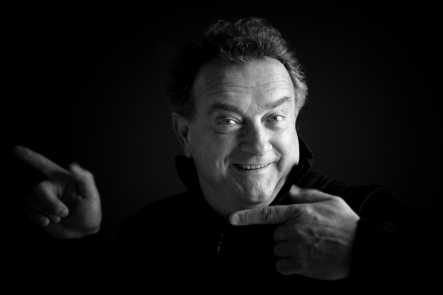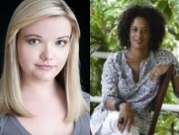 2:20 Chapter & Verse
We find out from two successful writers how they know when the book they're working on, is finished - it's a bigger question than you might think. Tea Obreht and Aminatta Forna are in the Auckland Writers and Readers Festival Grand Finale looking at the issue of knowing when to send their work to their publishers. Téa Obreht (left) and Aminatta Forna (right).

2:30 The virtual future for art galleries - well maybe
Simon Fisher (left) is one of the founders of an art online portal - Orcus - that is designed to open New Zealand gallery doors to a much bigger international market. We also hear from a manager of Starkwhite, one of the galleries that's signed up to the service.
2:50 The Purple Balloon and other stories
Poet Sam Hunt talks about a new documentary which looks at his life's work in words.
See images from the filming of the documentary and from Sam's life.
3:00 The BBC series A history of the world in a hundred objects
The Pilgrims, Raiders and Traders of 1000 AD.