Arts on Sunday for Sunday 20 March 2011
12:40 Arts & Sports
We announce about the four biggest cultural events tied in with the Rugby World Cup in September. Most of the money for them is coming from the Cultural Diplomacy International Programme (CDIP) and they will be part of the nationwide Real New Zealand festival on during the cup season.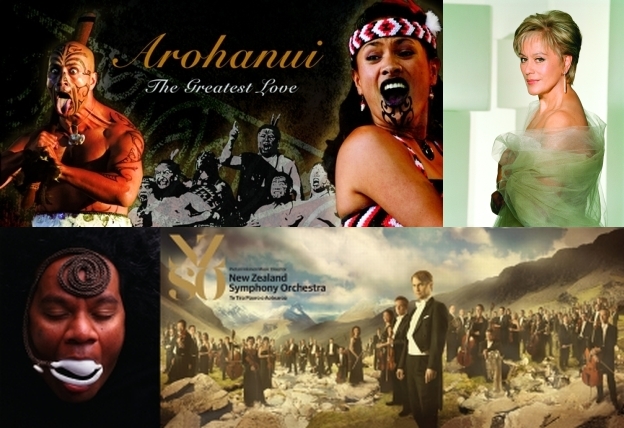 Images from some of the major cultural events that will co-incide with the Rugby World Cup, details to be revealed on Sunday. Photograph of Kiri TeKanawa (top right) by John Swannell. Lower left: Sofia Tekela-Smith, Savage Island Man with Pure (Brown), 2003. Image courtesy of the artist.
1:00 At the Movies with Simon Morris
Simon reviews two award-winning films - the Oscar-nominated Blue Valentine, and a favourite of the last Cannes Film Festival, Certified Copy. He also joins the kids at the animated western Rango, featuring the voice of Johnny Depp.
1:30 Arts graduates
We find out what it takes to forge a career in music, the visual arts, writing, acting and dancing. Today you meet five recent graduates who are determined to make a living in a notoriously difficult industry. They come from Toi Whakaari New Zealand Drama School, the Elam School of Fine Arts, the New Zealand School of Dance, Otago University's School of Music and the International Institute of Modern Letters at the University of Victoria.


Arts graduates, from left: Andy Parsons, Selina Foote, Simon Leary and Simone Kaho.
2:00 The Laugh Track
Comedienne Stella Graham (below) who's about to appear at the Dunedin Fringe Festival.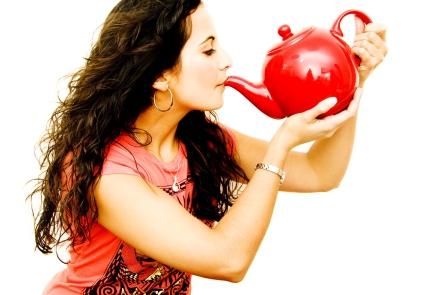 2:25 Mangere Arts
The Mangere Arts Centre is a purpose-built arts facility hosting a theatre and 2 visual arts galleries. It aims to grow the arts within the local and Pacific Island communities. Sonia Yee meets the people who make the place.

Mangere Arts Centre - purpose built for its local community.

2:35 A tribute to the screenwriter Graeme Tetley
As a tribute to the screenwriter Graeme Tetley (right) who died last weekend we play an interview with him which first went to air in 2007 on the Arts on Sunday.
2:45 Chapter & Verse
Our featured writer is French/American novelist, playwright and librettist Yann Appery, who's in Wellington on a Randall Cottage writer's residency.
2:55 Poor Boy
A review of Poor Boy, a theatrical show based on the music of Tim Finn. It has been performed in Australia, now the Auckland Theatre Company gives it its first New Zealand outing.
3:05 The Sunday Drama
Our Sunday Drama comes from the Cape Farewell project - a cultural response to climate change involving leading writers and scientists - it's called At the Edge of the Earth.