Arts on Sunday for Sunday 13 February 2011
12:40 Kila Koconut Krew
We find out the secret of the Kila Koconut Krew's decade long success producing sell-out shows and albums for Pacific Island performers, ahead of the premiere of their new play, Four Women.
12:50 ihimaera
Musicians Warren Maxwell and Victoria Girling Butcher have taken the words of Witi Ihimaera and turned them into lyrics, for the new ihimaera CD produced by Charlotte Yates.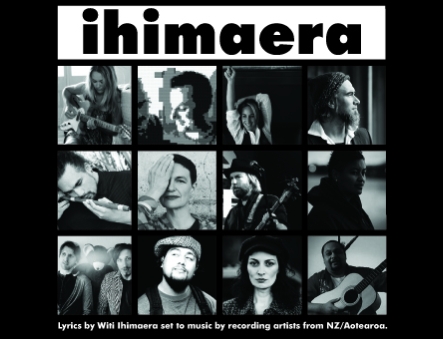 1:00 At the Movies with Simon Morris
Simon Morris looks at the front-runners of the upcoming Academy Awards. The King's Speech, Black Swan, True Grit, The Social Network, Toy Story 3 - which will end up thanking everyone they know?
1:30 Everything and the Kitchen Sink
Movie-lover Ant Timpson is taking some of our best short films to the people.
1:40 Midnight in Moscow
Playwright Dean Parker sets his latest play at the start of the Cold War in the Soviet Union, forcing his New Zealand characters to choose between their friends and their country.

Midnight in Moscow.
1:50 The new artistic director at Dunedin's Fortune Theatre, Lara McGregor

Lara McGregor.
2:00 The Laugh Track
Playwright Phil Ormsby ahead of the opening of his new play about 1940s Hollywood sweetheart, Veronica Lake.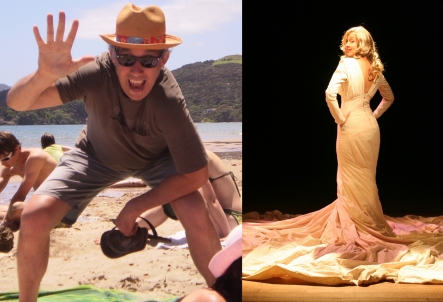 Left: Phil Ormsby. Right: Alex Ellis in Drowning in Veronica Lake.
2:20 Leo Bensemann
Peter Simpson tells the intriguing story of 'outsider' Canterbury artist, designer and illustrator Leo Bensemann both in a book and an exhibition.
See images from the exhibition.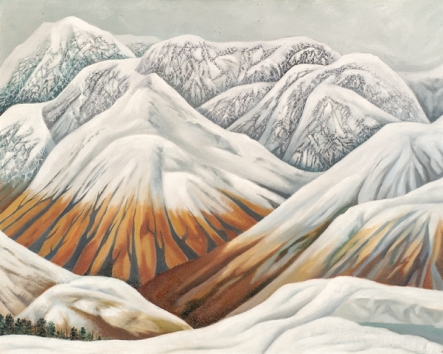 Leo Bensemann. Pass in Winter 1971. Oil. Collection of Christchurch Art Gallery Te Puna o Waiwhetu, Harry Courtney Archer estate 2002. Reproduced with permission.
2:30 Chapter & Verse
Writer Harry Ricketts' marvellous obsession with WWI war poets is explained in his new book, Strange Meetings.
2:50 After the Whales
Aprés Les Baleines or After the Whales is ceramic artist Richard Stratton's current exhibition at the New Dowse in Lower Hutt. In it he creates the imagined ceramic output of a real ancestor who jumped ship in Akaroa. While the style and form are consistent with what that gentleman might have made (had he been a ceramicist rather than a dairy farmer) the content on the panels is very modern in style and deals with topics where Stratton can explore two sides of the same coin - such as anorexia versus third world starvation. The panel below is his comment on advertising: Hook, Line and Sinker.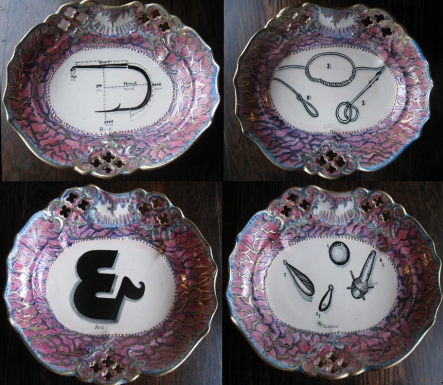 3:00 The Sunday Drama
Omar Sharif stars in a generational, family saga chronicling the life of a middle class family in an Egypt adjusting to the modern world at the start of the 20th century when Egypt was a British 'protectorate'. It's the first of three plays in The Cairo Trilogy - dramatised from the novels of the Nobel Prize winning Egyptian writer Naguib Mahfouz. Part two.