Arts on Sunday for Sunday 12 December 2010
12:40 Points of Contact
Performance artist Jim Allen on re-staging his 1970s performance work.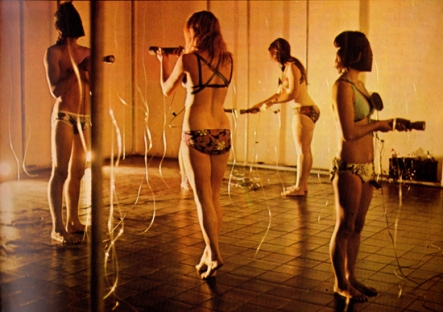 Computer Dance, 1974.
12:50 Red Leap
Julie Nolan from Red Leap Theatre on the phenomenal success of their show The Arrival.
See images of the stage production.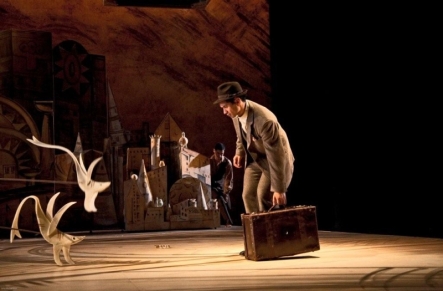 The Arrival.
1:00 At The Movies
Simon Morris goes on the Voyage of the Dawn Treader - the third in the Narnia series. Devil is the latest from the writer-director of The Sixth Sense, and from Finland - Rare Exports - Santa Claus as we've never seen him before.
1:30 Dame Gillian Whitehead
With a new biography out, dame Gillian drops by to talk about her life in music.
1:45 Huia Writers Incubator
This year Huia Publishers set out to look for new Maori novelists through a developmental scheme -Te Papa Tupu. Six writers from 80 were selected to particpate in an intensive writers programme, with the goal of publishing a full length novel. Sonia Yee meets the writers at the end of their six month journey.
2:00 The Laugh Track
The Topp Twins talk about finding respect in the country music fraternity and their new summer hoe-down.
Photograph by Sally Tagg and used with permission of the Topp Twins.
2:20 Fresh Shorts
A new New Zealand Film Commission scheme offers 16 teams the chance to make low-budget short films.
2:30 The Doppler Effect
Photogapher Ben Cauchi goes back to the Victorian era for the techniques of his new exhibition.
See images from The Doppler Effect.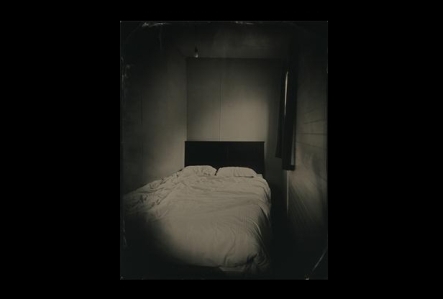 ChamberA New Dawn by Ben Cauchi.
2:30 Chapter & Verse
Kendrick Smithyman: editor Scott Hamilton on a new collection of unpublished poems by New Zealand's masterly experimental poet.
Mud and Colour Man: potter Anthony Morris on the rise, fall and rise of one of this country's great pottery companies.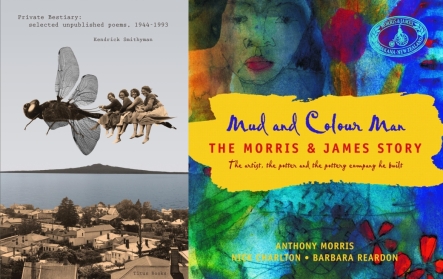 3:00 A History of the World in 100 Objects
The story of things that humans have made at different points in the period from the Stone Age to the digital age. (BBC)