Arts on Sunday for Sunday 24 October 2010
12:40 Terms and Conditions for actors and film technicians, here and overseas
Many if not most New Zealand films are made on a shoestring thanks largely to the goodwill of everyone involved. We ask what conditions have been like, what NZ Actors' Equity have been asking for and if that has been unreasonable, we will consider what conditions are like in other more unionised film industries overseas.
1:00 At the Movies with Simon Morris
Simon Morris reviews three movies plucked from the best-selling books list. Eat Pray Love stars Julia Roberts as a seeker after inner light. The Town is a thriller directed by star Ben Affleck. And Farewell tells the astonishing story of the two men who brought down the KGB.
1:30 Labour Weekend Festivals
This weekend there are arts events happening all over the country, we drop in on three of them - the Wellington Folk Festival, Queenstown's Jazz Fest and Manukau's Festival of the Arts.

Outdoor entertainment at Queenstown Jazzfest.

The ASB Jazz Club.
1:50 The Armageddon Expo
The Armageddon Expo comes to Auckland this weekend and we find out why comic book conferences around the world now wield so much power in Hollywood.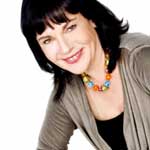 2:00 The Laugh Track: Michele A'Court (right)
Comedienne, commentator and current affairs junkie.
2:25 NZSO Tour
We bid farewell to the New Zealand Symphony Orchestra ahead of its biggest ever overseas tour.
2:40 Chapter & Verse
Our featured books today include Athol McCredie's lavish tribute to Kiwi Magnum photographer Brian Brake and… and fantasy writer Helen Lowe whose second fantasy novel The Heir of Night has been picked up by publishers in the UK, the US and Australia.
See images from Athol McCredie's Lens On The World.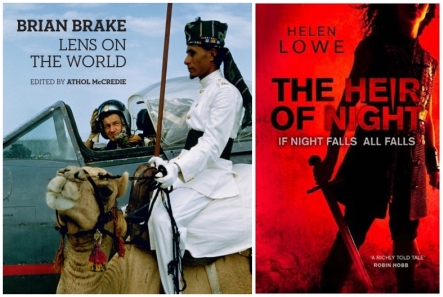 3:06 The Sunday Drama: Cliff's Last Mission by Justin Eade
A family is torn apart by the fallout from a long forgotten war.