Arts on Sunday for Sunday 17 October 2010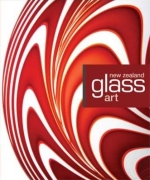 12:40 New Zealand glass art
We consider the history and future of the New Zealand glass art scene ahead of a conference of glass artists and the publication of a book about them.

12:50 Munira Mirza
The woman who advises the Mayor of London looks ahead to the UK coalition government's major spending review out this week, and considers the implications for the British arts sector.
1:00 At the Movies with Simon Morris
Simon Morris sees what may be the smallest thrillers ever - Buried features one actor in a coffin. Dinner for Schmucks wonders if French farce travels to America. And independent New Zealand film Insatiable Moon turns a small budget, and no outside help, to its advantage.
1:30 Staying in Tune
Chamber Music New Zealand marks its diamond anniversary with a bookby Jane Dawson looking back over 60 years and ahead to the future that's looking good.
1:45 Victoria University Drama celebrate 40 years
This year the Theatre and Film programmes at Victoria University celebrate forty years. Sonia Yee crashes the big party of graduates.

Retired Professor Phillip Mann - science fiction writer, theatre director, teacher extraordinaire. Photograph by Robert Cross.

Reunion - class of 1970-1990, workshop Vincent O'Sullivans Shuriken at Studio 77. Photograph by Robert Cross.

2:00 The Laugh Track
Actor, comedian, director Mark Hadlow (right) who is back on the Court Theatre stage after a nine year absence.

2:25 Photographer and video artist Richard Maloy
Richard Maloy (left) on why he photographed another artist's left-over-bits of clay for three months on his recent residency in the USA.
2:35 Chapter & Verse
Our featured writers are novelist David McGill (below left), and poet Elizabeth Smith (below right) who's teamed up with photographer Jane Dove Juneau for a new book The Sea Question.

2:50 Australian printmaker Caren Florance
Caren Florance has turned poems from both sides of the Tasman into artworks using a rare printing press.
3:00 The Sunday Drama
A double bill - from New Zealand The China Theory of Life by Jenny Bornholdt and from Africa, the comedy At Her Majesty's Pleasure.