Arts on Sunday for Sunday 10 October 2010
12:40 Kirsty Gardiner
The winner of the Portage Ceramics Award talks about the prize, the link to her mother's flamboyant jewellery, and the future.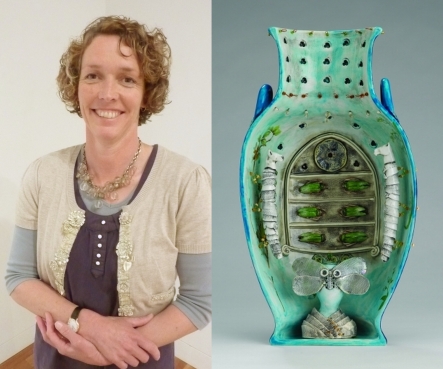 Kirsty Gardiner and her winning work Secrets Ajar.
12:50 The Walters Prize 2010
The international judge of the Walters art prize and former head of London's Tate Modern, Vicente Todoli.


From left: Walters Prize finalists Alex Monteith, DanArps, Saskia Leek, Fiona Connor, and judge Vicente Todoli.
See details of Dan Arps' Explaining Things.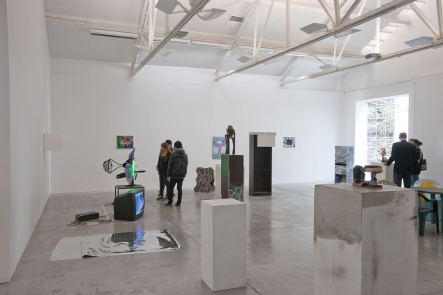 Winning work Explaining Things by Dan Arps. Image courtesy of the artist, Gambia Castle and the Auckland Art Gallery.
1:00 At the Movies with Simon Morris
Simon bemoans the current state of comedy films, using as evidence The Other Guys, starring Will Ferrell and Twilight spoof - Vampires Suck. He also looks at the fashion documentary Picture Me: A Model's Diary.
1:35 UK writer and producer, Armando Iannucci
Armando Iannucci, the genius behind Bafta winning shows like the political satire The Thick of It and the Oscar-nominated movie In The Loop.


The cast of The Thick of It.
1:50 The Art of Stage Combat
For many years Tony Wolfe was one of New Zealand's only stage combatants, but now his son Josh Wolfe is fighting fit, and teaching the art of stage combat. Arts Producer Sonia Yee finds out more.

2:00 The Laugh Track
Australian actor Heath Franklin aka Chopper (right).
2:25 The Finding Value Procession
Brydee Rood has been showing rubbish around the world - literally working with rubbish containers like plastic bags and wheelie bins, to create art installations.
See images of Brydee Rood's work.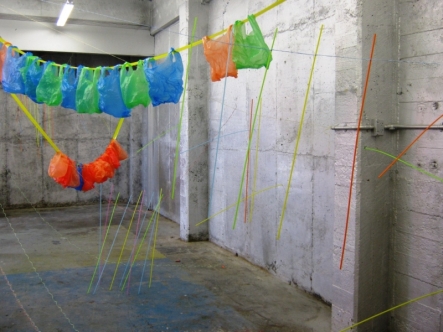 For A World Without Waste / Brydee Rood / Installation at JJ.Morgan & Co 2010. Materials: Disposable plastic bags and straws
2:35 Chapter & Verse
Featured writers: Kelly Ana Morey who's set her new book in Papua New Guinea just after the First World War, as control moves from Germany to Australia… and the winner of a substantial publishing prize, screen writer turned novelist Donna Malone, who has created a new investigator Diane Rowe.

2:55 New faces in different spaces
Raewyn Whyte reviews the latest touring work from the Footnote Dance Company.

3:00 The Sunday Drama
A Real Dog is the final play of Fiona Samuel's trilogy for solo voice features the author as Lynette, a 29-year-old new-ager who finds her 'space' invaded by her latest flatmate.
Our African Performance play centres on Mandida, a young schoolgirl chosen to recite a poem in front of the Prime Minister at her school's Jubilee celebrations. As the week progresses she tries to get the money to mend her decaying shoes, and other plans unfold.