Arts on Sunday for Sunday 26 September 2010
12:40 Body art
We discover what it takes to impress Alex Hansen, one of the international judges at the upcoming New Zealand Body Art Awards.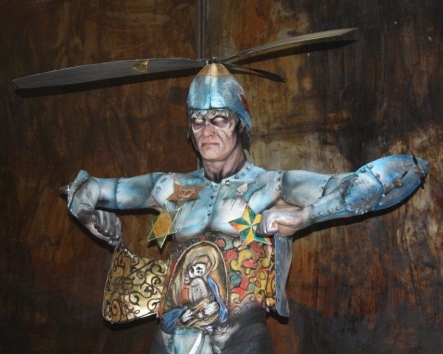 Winning work, Source of Power by Yolanda Bartram and Alex Hansen.
12:50 Sculptor Howard Sly
Sonia Yee finds 3D artist and sculptor Howard Sly has a connection with both Weta and with acclaimed sculptor Ron Mueck whose work is about to go on show in Christchurch.
1:00 At The Movies
Simon Morris talks to writer/director of Mother and Child, Rodrigo Garcia and the Director of the Italian Film Festival Tony Lambert explains how Italy's film industry is changing.
1:30 Titus Kaphar
We are joined by African American Artist Titus Kaphar, one of the darlings of the New York art scene whose work is included in an exhibition that's come to Wellington.
1:40 BonaNZa
The New Zealand trombone quartet Bonanza will fill us in on the instrument's history and why so many classical composers were blind to its potential.
1:50 Artist Sean Kerr who proves that art with something serious to say, can still be fun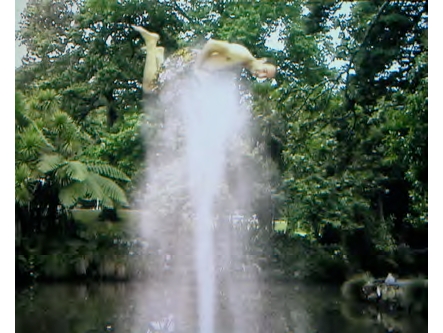 Sean Kerr, The Fountain, 2004.

2:00 Laugh Track
The irrepressible performer, Helen Medlyn (right), who's just as at home in opera as she is in cabaret. Her comedy picks include her own greeting card collection.
2:25 Father and son artists Greer and Toby Twiss, talk about their shared love of sculpture
2:30 Chapter & Verse
A new CD of Bill Manhire's poetry set to music.
2:50 Limbs
Two former Limbs dancers look back on the last 20 years and how the dance scene has changed in that time.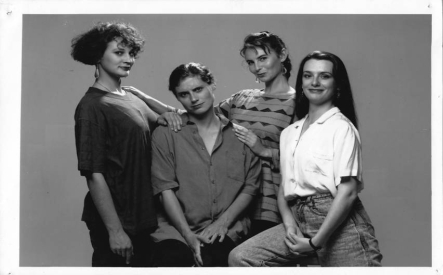 The Merchants of Venus.
3:00 The Sunday Drama
We begin a trilogy of plays for solo voice by Fiona Samuel. The first is That's Her New Life, followed by our African Drama.