Arts on Sunday for Sunday 19 September 2010
12:40 The Christchurch Arts Centre
While it's going to take several years and millions of dollars to repair earthquake damage, and some artists will have to move out, the Christchurch Arts Centre counts its lucky stars and looks ahead to making the historic building better and stronger.
12:50 Filmmaker Rudall Hayward
Pioneering filmmaker Rudall Hayward is remembered for his significant contribution to New Zealand's film industry, not only making films and documentaries but making his own cameras.
1:00 At the Movies
Simon Morris looks back on old British history, Italian art-films, French crime classics - and The Runaways.
1:30 New Zealand Fashion Week
Sonia Yee takes a look at New Zealand Fashion Week, where there are more emerging designers than ever before.

Left: World push the boundaries. Image courtesy of World. Right: Rachel Easting and Anjeli Stewart, the women behind Twenty Seven Names attend their fourth year at NZ Fashion Week. Image courtesy of Showroom 22.
1:45 Artists Sheyne and Michel Tuffery
We end hour with a chat to brothers and artists Sheyne and Michel Tuffery - they talk about being competitive from a young age and how that helped them to develop their own distinctive artistic styles.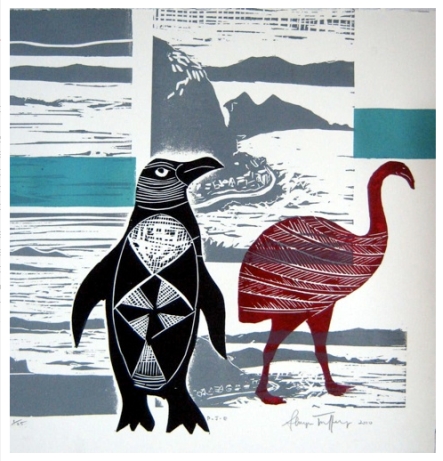 Post Jurassic Expedition by Sheyne Tuffery.
2:00 The Laugh Track
TV writer-producer Gavin Strawhan's name is attached to many of the most successful shows New Zealand's produced, from Shortland Street to Outrageous Fortune to This is Not My Life.

2:20 Soprano Morag Atchison
We meet one of the stars of the NBR New Zealand Opera production of Macbeth - soprano Morag Atchison (right), and the opera itself is reviewed by Kate Ward Smythe.
2:30 Chapter & Verse
Two books which have a futuristic feel to them; a collection of speculation New Zealand Fiction called A Foreign Country, and Mike Johnson's graphic novel Travesty where his heroes live in the Rathouse in the midst of a Gotham-like world called Travesty.
2:50 Andrew Ross, who's been busy photographing some of Whanganui's lesser known buildings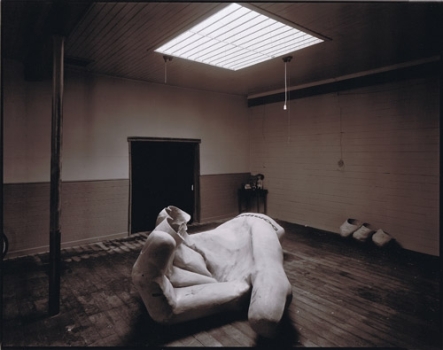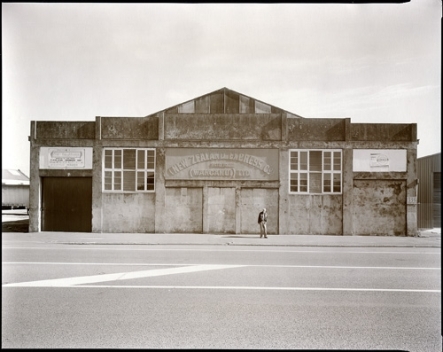 Top left: The Mutton Club - Taupo Quay. Top right: Balgownie Store - corner of Heads and Mosston Roads. Bottom: NZ Express Company building, Taupo Quay.
3:00 The Sunday Drama
Our two Sunday dramas are The Coffin Factory by Julia Childs which comes to us from Ghana, then from New Zealand, Te Tira O Puanga by Stephen G Walker.