Arts on Sunday for Sunday 8 August 2010
12:40 The December Brother
A play about truth - based partly on the Bain family murders and partly on the memoirs of writer Tim Spite's father who was adopted.
Below: Brad McCormick and Tim Spite at rehearsal for The December Brother.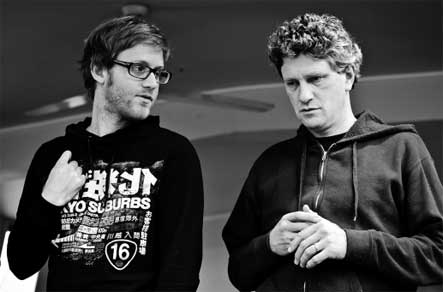 12:50 International New Zealand Arts Festival
A look at how the recession is biting into arts audiences - the country's biggest cultural event, the International New Zealand Arts Festival, still brings in tens of millions of dollars for the capital despite a downturn in ticket sales.
1:00 At the Movies with Simon Morris
The case that made a mockery of South Africa's apartheid system - the black woman with white parents…
Below: Sophie Okonedo in the film 'Skin'.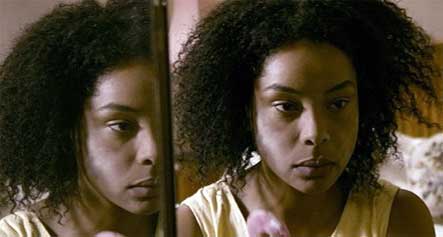 1:30 Movies
The good news for people who want to see the old movie classics where they belong - up on the big screen.
1:40 Caring for the Dead
In a new photo exhibition about death, Caring for the Dead, it's not the dead bodies in the pictures that are grabbing people's attention.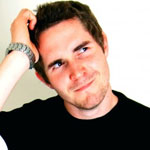 1:50 Roger Boyce
Artist and art lecturer Roger Boyce, uses his paintbrush to have some fun with the terribly serious art of painting.
2:00 The Laugh Track: Brad Zimmerman
The man behind Wellington's latest comedy club.
Pictured right: Brad Zimmerman.
2:20 High Seas
High Seas is both an art gallery and comic book store and it's celebrating its first birthday in Auckland, Julie Hill joins the party.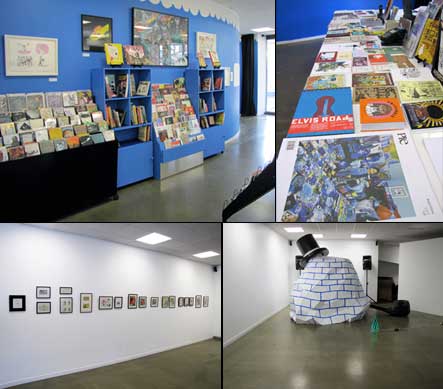 2:30 Chapter and Verse
Victoria University's Stout Fellow John Newton who's just released his second book of poety, some 25 years after his debut collection… and playwright turned novelist Whiti Hereaka.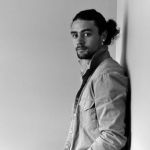 2:50 Moko Smith (pictured right)
A chat to the first Maori actor to be accepted onto the famous Jacques Lecoq international theatre school.
3:00 Radio Drama: Faith
Part One of Tom McCrory's contemporary New Zealand play Faith which examines the blurry nature of what we believe.