Arts on Sunday for Sunday 25 July 2010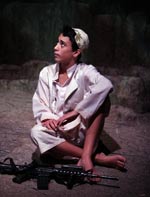 12:40 The Sunshine Boys
It's been a Broadway hit and then a hit movie, but it's taken 40 years for Neil Simon's The Sunshine Boys (right) to get its New Zealand debut. Fiona Clapham popped along to the Court to see how it stands up at about 20 to 1.
12:50 Creative New Zealand
We bring together a panel of opinionated people to discuss Creative New Zealand's shake up to the way it allocates funding to the country's main arts organizations.
1:00 At the Movies with Simon Morris
Yet another two Eighties remakes - The Karate Kid and Predators.
1:30 Two artists and two scientists
Brought together in the name of art - so what have they created?
1:45 Architect Graeme Burgess
We hear some serious complaints about bad architecture.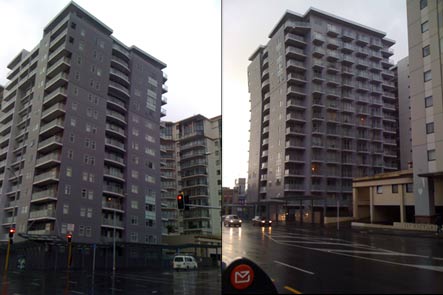 1:55 Theatre Review: Parlour Games
Paul Diamond reviews the New Zealand premiere of Parlour Games by Jez Butterworth.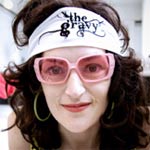 2:00 The Laugh Track: Gabe Mcdonnell
Playwright, short story writer, host of TVNZ's Arts show The Gravy, and Red Hot Bitch, Gabe Mcdonnell (pictured right).
2:20 Sriwhana Spong
Artist who caught the eye of buyers and art critics when she appeared recently at the Basel Art Fair… we'll find out about the film she made to show the world.

Sriwhana Spong - Lethe-wards 2010 - dual projection, digital video and 35mm film - duration 3.53 min - Courtesy the artist and Michael Lett, Auckland.
2:30 Poetry Archive
We mark the launch of a new Poetry Archive and find out about one of the headline Poetry Day events, involving the South Auckland Poetry Collective (pictured below).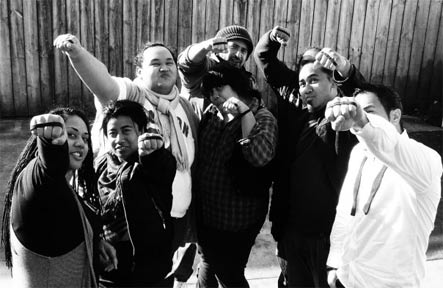 2:50 Jean-Guy Lecat
A chat to French theatre and set designer, Jean-Guy Lecat, whose collaborators include Peter Brook
3:00 Radio Drama From Ireland, Love and animals by Philip Davison