Arts on Sunday for Sunday 18 July 2010
12:40 Gordon Crook
We chat to artist Gordon Crook on the eve of the premiere of a documentary about his long and multi-dimensional art practice, and to the director Clare O'Leary.
12:50 Ceramics
We drop in to one of the biggest ceramics auctions in New Zealand's history as Dame Doreen Blumhardt's personal collection goes under the hammer.
1:00 At the Movies with Simon Morris
Simon talks to Christian McKay, the star of Me and Orson Welles, about how Welles managed to juggle his various jobs.
1:30 Imelda Staunton
In demand stage and screen actress Imelda Staunton, star of the film Vera Drake and more recently in the period Cranford TV series, on refusing to be typecast and why she turned down a role in Desperate Housewives.
Below: The cast of Return to Cranford
1:45 Warren Feeney
The departing director of Christchurch's COCA, Warren Feeney, says the contemporary art gallery has an embarrassment of riches to choose from when it comes to working with up and coming artists.
1:55 Theatre Review: The Perfumed Garden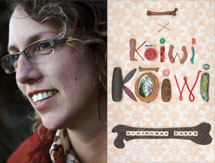 Fiona Clapham reviews this New Zealand play set in Afghanistan
2:00 The Laugh Track: Hinemoana Baker
Hinemoana is a singer, songwriter and poet.
Pictured right is Hinemoana Baker and the cover of her book.
2:25 TAPAC
Lucy Orbell takes us for a tour of one of the busiest art spaces in Auckland.

2:30 Chapter and Verse
Our featured writers today are newcomer short story writer Craig Cliff who's just published The Melting Man, and veteran writer Kevin Ireland who, in his latest novel, Daisy Chains, vents his spleen about the media, banks, capitalism and greed

2:50 Media Provera
A Dunedin exhibition puts the 'new' back into the old term, New Media.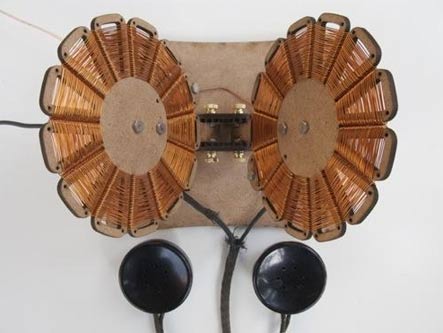 3:00 Radio Drama: Watermark
The next in the Worldplay series, Watermark chronicles the physical, psychological and financial devastation of a flood in the Australian Northern Territory town of Katherine.