Arts on Sunday for Sunday 20 June 2010
12:40 Heather Galbraith, the new Senior Curator of Art at Te Papa
Lucy Orbell chats to the new Senior Curator Art at the Museum of New Zealand Te Papa Tongarewa. It's a role of national and cultural significance, influencing what both New Zealand and international tourists see of our art.
12:50 Faith McManus & David Sarich
Kaitaia artist Faith McManus discovered stills of a cowboy movie that was supposed to have been filmed in the Far North of New Zealand in 1926. This set her off in search of The Riders of the Red Manuka.
David Sarich's Shifting Sands: Maungapiko to Mount Camel is an exhibition of new works on paper that are inspired by the landscapes of the Far North.
View images of David Sarich's drypoints.
Both artists are exhibiting at the Solander gallery in Wellington.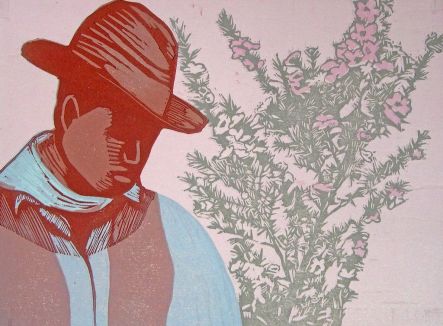 Cowboy from Riders Of The Red Manuka by Faith McManus.
1:00 At the Movies
Simon Morris and New Zealand International Film Festival director Bill Gosden pick through some of the highlights of the 2010 festival.
1:30 Collaboratorium
A chat to visiting New York artist, curator and writer Gregory Sholette, who's working with other artists, here and abroad, to create an Imaginary Archive of Wellington second hand bookshops.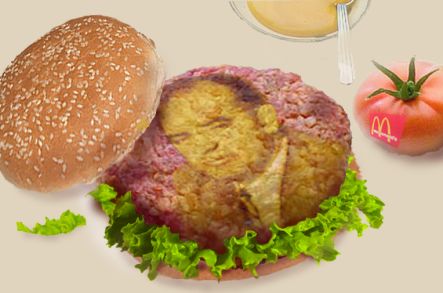 Burger McCarthy by Gregory Sholette.
1:45 Creative parents and children
The next in our occasional series of conversations between creative parents and children, this time hugely influential dancer and choreographer Shona Dunlop MacTavish and her daughter Terry who is both a dancer and actor.
Shona Dunlop MacTavish and her daughter Terry.
2:00 The Laugh Track
Musical comedian Greg Ward who's influences include British comedians like Morecome and Wise, Noel coward and George Formby.
2:25 A potter's world
Octogenarian potter and teacher Peter Stichbury remembers his time studying his craft in Africa in the late 1950s as Te Papa displays its acquisitions of his work from that time.
Images of Peter Stichbury's pottery in the Te Papa collection.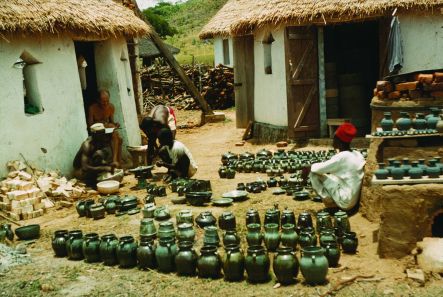 Michael Cardew and trainees, Abuja, Nigeria Reproduced courtesy of Peter Stichbury.

2:35 Kerikeri National Piano Competition
Albert Tiu (right) is the judge of the 2010 Kerikeri National Piano Competition. He explains what he's looking for from the young finalists.
2:40 Chapter and Verse
Today's featured writer is Pat White (below) who's busy working on a biography of his old teacher, mentor and mate, West Coast writer Peter Hooper.
2:50 F4 art collective
Marcus Williams and Susan Jowsey, winners of the 2009 Wallace Art Awards Paramount award along with their children Jess and Mercy, talk about their family art collective and their six month residency in New York.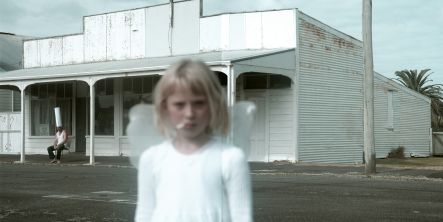 Gonville by 'F4' - Marcus Williams, Susan Jowsey, Jesse Williams and Mercy Williams.
3:00 The Sunday Drama
The Outsiders, imagines a world that's been flipped on its head. New Zealand is being destroyed by a terror regime. Anarchy runs rampant; thousands are dead; people are fleeing in boats, and we follow one typical New Zealand family as they leave everything they've ever known in search of asylum in the Middle East.