Arts on Sunday for Sunday 13 June 2010
12:40 Stepping Out
Raewyn White reviews Auckland Theatre Company's production of Stepping Out which heads to Hamilton, New Plymouth, Hawkes Bay and Tauranga after its Auckland season at Skycity.
The cast of Stepping Out.
12:50 The state of Maori theatre
We bring together Maori playwrights Whiti Hereaka and Albert Belz, and actor Rawiri Paratene, to consider ahead of a festival of Maori playwriting in Auckland.

Raising the Titanic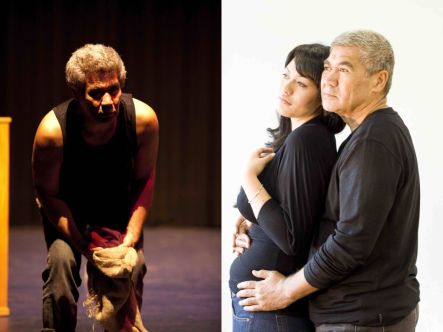 Rawiri Paratene and Roimata Fox in Purapurawhetu.
1:00 At the Movies with Simon Morris
The war of the sexes - Sex and the City, Coco Chanel and Igor Stravinsky and the home life of the Tolstoys in The Last Station.
1:30 Lucy Orbell joins some young film-makers at Boot Camp
1:40 On The Rocks
We preview a play about the brief and fiery relationship between writers DH Lawrence and Katherine Mansfield, and their partners - On the Rocks has its New Zealand premiere this week at Christchurch's Court Theatre.

The cast of On the Rocks.
1:55 Paul Diamond reviews Whiti Hereaka's new play, Te Kaupoi
2:00 The Laugh Track
Actor and entertainer, Mark Wright.
2:20 InsideOut
An exhibition of art by prisoners who want to be judged solely on their artistic merit.
2:30 Chapter & Verse
Our featured writer today is Pip Adam, who's continuing New Zealand's fine tradition of disconcerting short story writing in her new collection, Everything We Hoped For, published by VUP.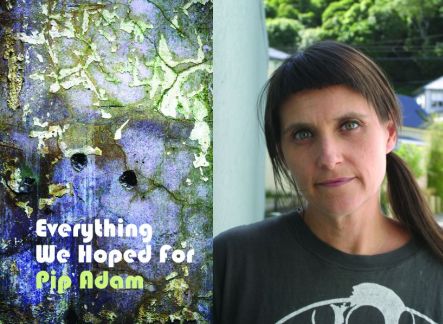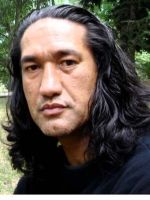 2:40 Charles Koroneho
Charles Koroneho, (right) is a true all rounder: dancer, choreographer, Elam school of fine arts graduate and lecturer in Performing and Screen Arts.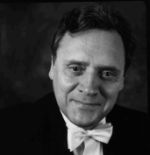 2:50 Music censorship in Russia under Stalin
A look into music censorship in Russia post the second world war under Stalin and why Prokovev was forced to rewrite the finale to his 7th symphony.
Pictured left: Alexander Lazarev
3:00 The Sunday Drama
Fiona Samuels' Blonde Bombshell looks back to the days of Marilyn Munro when a small-town New Zealand teenager decides to go blonde - and has to face the consequences.