Arts on Sunday for Sunday 2 May 2010
12:40 International museum consultant Elaine Heumann Gurian
Elaine Heumann Gurian was involved in setting up Te Papa and says it must and will keep changing with the times.
12:50 2010 Arts Foundation Patrons recipient Beth Ellery
Fashion designers and artists benefit from the naming of the 2010 Arts Foundation Patrons. Fashion house founders and art lovers Gus and Irene Fisher, have picked Beth Ellery as one of four artists to be awarded $10,000.
1:00 At the Movies
Simon Morris looks at two movies with the year's most self-evident titles - the comedy Hot Tub Time Machine and the romantic tear-jerker Dear John. He also visits a new French thriller - Anything For Her, starring German actress Diane Kruger.
1:30 The University of Otago's new mixing desk
We take you into a studio with gear that's so flash, it will become the centre of Dunedin's busy music scene - as musicians abandon making CDs on their computers in their garages and head back into the studio.
1:50 Observation / Action / Reflection
Christchurch artist Andrew Drummond on 30 years of sculpture, drawing, installations, photography and creating high tech work in and about the great outdoors.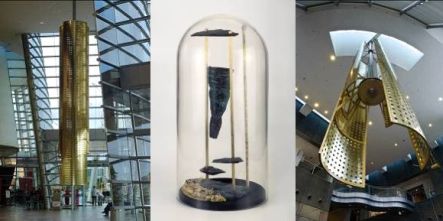 Left and right: Viewing Device, Counter Rotating (2009 - 2010), images courtesy of the artist and the Christchurch Art Gallery Te Puna o Waiwhetu
Centre:Andrew Drummond Vented Hanging Device with Shelter 1994. Mixed media. Reproduced courtesy of the artist. Photograph: Lloyd Park
2:00 The Laugh Track: English stand up Andrew O'Neill

Andrew O'Neill
2:20 ERUPT
Taupo is about to erupt, but in a good non-disruptive kind of way, with two big names in dance and music - Shona McCullagh and Mike Hodgson, collaborating on a work for the city's Arts Festival.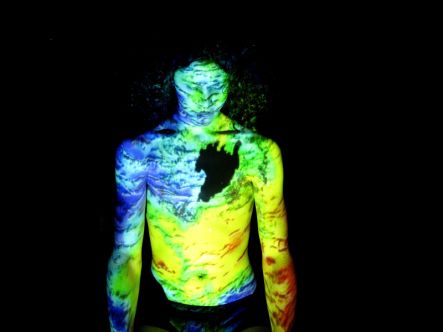 Underland Domain, an interactive installation from Shona McCullagh & Mike Hodgins.
2:30 Chapter and Verse
Short story writer and novelist Charlotte Grimshaw, who writes about New Zealand's current political landscape in her book, The Night Book, published by Random House.
2:50 Lucy Orbell goes in search of Pumpkin Cottage and the bohemian artists who used to frequent it
Bohemians of the Brush: Pumpkin Cottage painters will tour nationwide when it finishes at Expressions in June.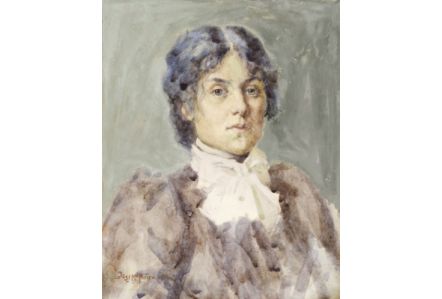 James Nairn, Portrait of Jane Rea Jones, 1894, watercolour. Expressions Arts and Entertainment Centre Pumpkin Cottage Paintings Collection, gifted by Ernest and Shirley Cosgrove.
3:00 The Sunday Drama: How to Make Your First Billion, by Matthew Solon
Our Sunday Drama-documentary follows the ups and downs of a small group trying to create a website business - and help save the world. It's a fictionalised insight into internet start-ups, but the cast of actors is supplemented by number of Silicon Valley millionaires, being themselves as they offer genuine advice on how to succeed in the digital world.