Arts on Sunday for Sunday 7 February 2010
7 February 2010
12:40 Collecting art
Lucy delves into the art collecting world, and hear about the highs and lows of buying art.

12:50 NZ's film industry
South Pacific Pictures' John Barnett thinks our film industry may be forgetting its principle audience…
1:00 At the Movies
Simon Morris wonders if film directors get rather more adulation than they deserve.
1:30 The Moko Suite
The Moko Suite by Marti Friedlander has been brought together at last - some four decades after she photographed dozens of kuia for Michael King's book on moko.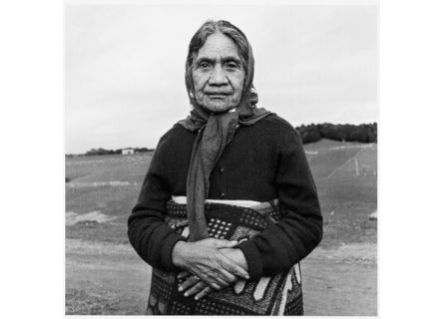 Herepo Rongo, Waikato - 1978
1:40 We look at the 'growing' fringe movement in New Zealand
1:50 The Second Test
A look back to the maiden tour of the New Zealand cricket team to South Africa in 1953 which coincided with the Tangiwai disaster back home. Jonny Brugh will perform his solo show, The Second Test, in front of some of the cricketers on that legendary tour.
2:00 The Laugh Track
Restaurateur Richard Till is our guest, looking at the entertainment factor in being a chef these days.
2:20 Military Music
We talk to the man charged with preserving and promoting the world's military music, Auckland-based Bob Davis.
2:30 Footnotes on Official History: Celebrating Dr Hocken's Pamphlet Collection
It's 100 years since the opening of the Hocken Wing at the Otago Museum, built to house the unbelievably eclectic collection of Dr Hocken.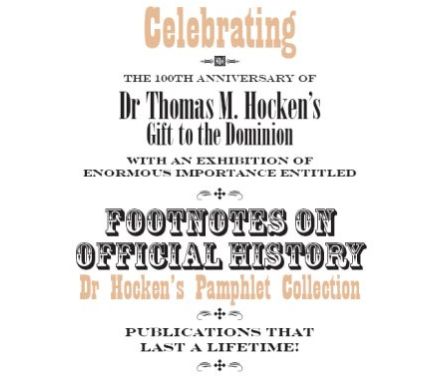 Also in our literary section of the show, we pay tribute to Jacqui Baxter who wrote poetry and short stories as JC Sturm, and who died just before the New Year.
2:50 Nelson-based artist Janice Gill on forty years of painting people on the fringe
See images of Janice Gill's work in the Arts on Sunday Gallery.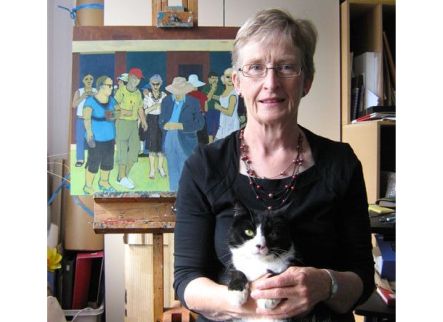 3:00 Sunday Drama
The Student Shorts Special features the winning short plays in the Drama Department's Short Play Competition.