Arts on Sunday for Sunday 13 December 2009
12:40 Writer, actor and director Alex Broun
A mover and shaker on the international theatre scene, Australian Alex Broun (right), who is behind the first Short+Sweet 10 minute theatre festival in New Zealand on in Auckland in January.
12:50 Unwearable
Expat jeweller Lisa Walker returns home as the NewDowse in Lower Hutt mounts a retrospective of her radical designs.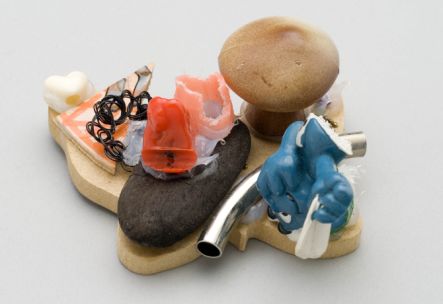 Brooch by Lisa Walker. 2008. wood, plastic, silver, glue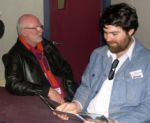 1:00 Father and son creatives
Cartoonist/playwright/filmmaker Tom Scott and musician Samuel Flynn Scott (pictured right, checking out the re-mastered version of Abbey Road).
1:25 A Day in Pompeii
We take you back to that fateful day in Pompeii when Mt Vesuvius erupted…..and find out why this prosperous harbour city was forgotten about so quickly.
See images from the exhibition.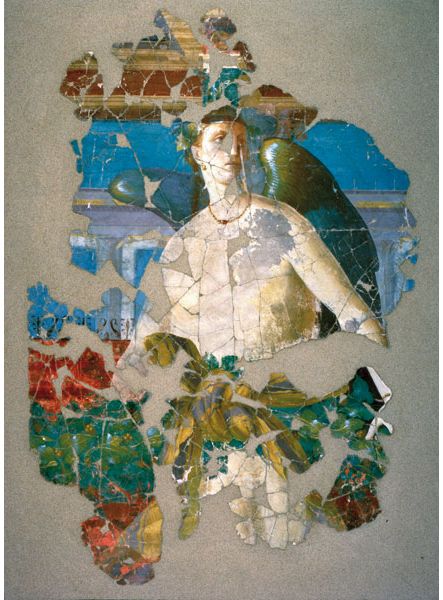 Fresco, winged female. Painted plaster. Pompeii. Source - Soprintendenza Speciale per i Beni Archeologici di Napoli e Pompei
1:50 We wish the country's oldest public art gallery a very happy 125th birthday
2:20 Chris Bourke marks the passing during the week of record studio pioneer Eldred Stebbing
2:00 The Laugh Track
Country and western star Wilson Dixon, aka expat comedian Jesse Griffin who's currently touring the country with the Christmas Comedy Gala.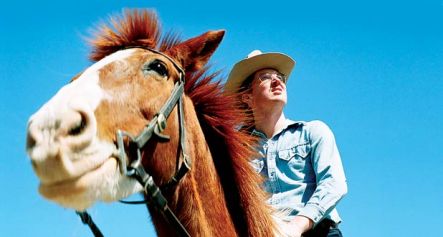 2:30 Chapter and Verse
We explore Canterbury's landscapes and people in a new anthology of prose and poetry, Crest to Crest.
2:50 Anya Noble
15-year-old musician and inventor Anya Noble talks about her discovery about different coloured horse hair and violin bows.
3:00 The Sunday Drama
The first of a two-part BBC production of The Inheritance of Loss - adapted from Kiran Desai's Booker prize-winning novel.