Arts on Sunday for Sunday 27 September 2009
12:40 PM.Wellington City Gallery reopens after a multi-million dollar upgrade Audio

1:30 PM.Composer Jack Body is about to retire after 30 years at Victoria University's New Zealand School of Music. He talks to Lynne Freeman about the difference between sound and music, upcoming gamelan… Read more Audio

1:40 PM.Lucy Orbell meets Patrick Cush who's been exhibiting work in the Review for the last 11 years Audio

1:50 PM.Lynn Freeman spoke to company member Stefano Guizzi about Italy's commedia dell'arte, still very much alive after 500 years Audio

2:24 PM.Writer,artist and photographer Keith Money talks about his career Audio

2:33 PM.Features the talents of poet Geoff Cochrane and Book Council Executive, Noel Murphy on encouraging young people to read more Audio

2:50 PM.Auckland sculpter Tanya Blong on her move from macrocarpa to bronze Audio
27 September 2009
12:40 Wellington's City Gallery's reopening
Simon Morris talks to Paula Savage, the director of Wellington's City Gallery which has been closed over the past 11 months for a multi-million dollar upgrade.
12.50 Bromhead
Cartoonist Peter Bromhead whose Retrospective is currently on at Sanderson Contemporary Art in Parnell, talks about his life's work.
1:00 At the Movies with Simon Morris
Simon Morris reviews the acclaimed English science fiction film Moon. He also looks at the latest Adam Sandler comedy, Funny People and a documentary about American Vogue magazine, The September Issue.
1:30 GONG Crazy
Lynn Freeman talks to composer Jack Body (below) who is about to retire after 30 years at Victoria University's NZ School of Music.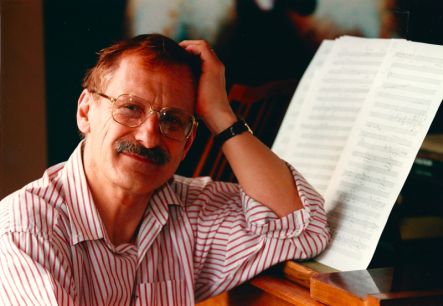 1:40 Wanganui's Sarjeant Gallery
Lucy Orbell visits Wanganui's Sarjeant Gallery which is holding it's 21st annual Wanganui Review and meets Patrick Cush, who's been exhibiting work in the Review for the last 11 years.
1:50 Harlequin: Servant of Two Masters
Lynn Freeman spoke to company member Stefano Guizzi about Italy's commedia dell'arte, still very much alive after 500 years.
2:00 The Laugh Track
This afternoon it's the turn of Maori TV's Native Affairs host Julian Wilcox.
2:30 Chapter and Verse
The talents of poet Geoff Cochrane (below) and Book Council Chief Executive, Noel Murphy.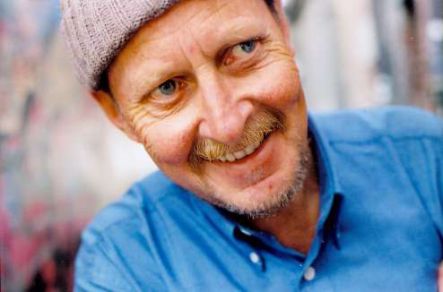 2:50 Auckland sculptor Tanya Blong (below) on her move from macracarpa to bronze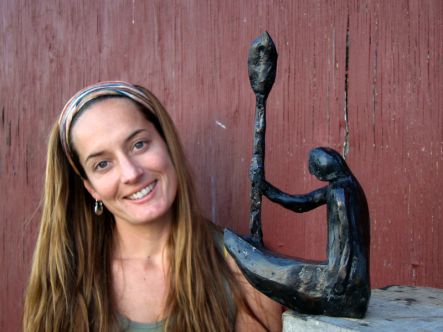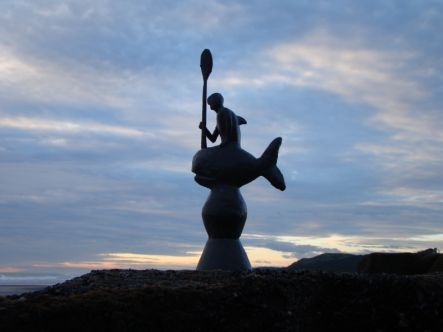 3:00 The Sunday Drama
From the Worldplay series, we present New Zealand's contribution, Watermark by Olwynne Macrae.