Arts on Sunday for Sunday 20 September 2009
12:40 Nick Lowe
Simon interviews musician and producer, Nick Lowe, who's about to tour New Zealand with Ry Cooder.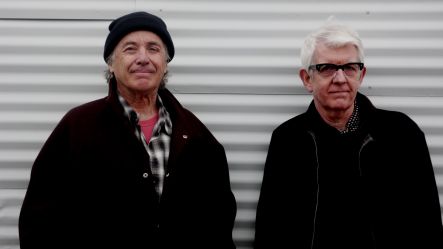 Ry Cooder (left) with Nick Lowe
12:50 Ralph Hotere artworks
A treasure trove of early Ralph Hotere artworks, not seen on public view for more than 40 years, are going under the hammer - Ben Plumbly tells their story.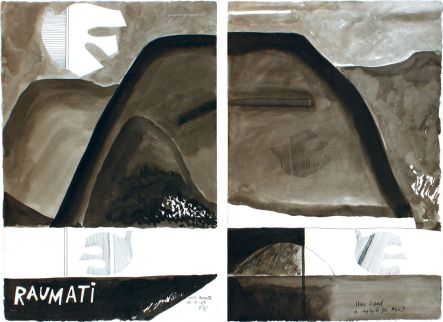 Raumati, by Ralph Hotere
1:00 At the Movies with Simon Morris
Two movies that combine age and youth - Pixar's Up and Is Anybody There? starring Michael Caine.
1:30 2009 Portage Ceramics Awards
Scott Chamberlain (right) is judging the country's most prestigious ceramics award and he shares his concerns about the amount of submissions that don't make the grade.
1:38 Eugene Onegin
Uwe Grodd reviews NBR New Zealand Opera's production of Eugene Onegin, starring Anna Leese and the UK's William Dazeley.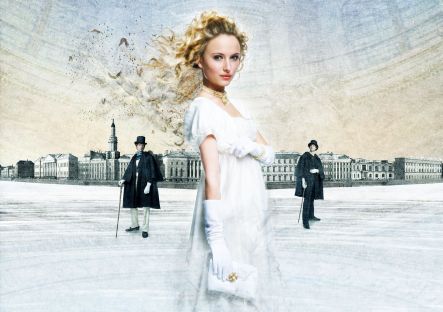 1:42 Barry Thomas
He made his name planting a cabbage patch in central Wellington, all in the name of art - we talk to artist and musician, Barry Thomas.
1:50 Score
Painter Michael Shepherd creates visual art from Douglas Lilburn's music, notations and the composer's life.

Summer Voice by Michael Shepherd
2:00 The Laugh Track
Paul Casserly of Strawpeople and Eating Media Lunch fame/notoriety.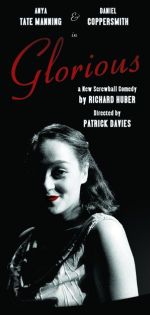 2:25 Glorious
Terry MacTavish's review of Glorious, a new Kiwi play by Richard Huber which has just premiered in Dunedin.
2:30 Chapter and Verse
The way books are changing is up for discussion with AUP's Sam Elworthy, longtime publisher, Bridget Williams, and Fiona Inglis, editor of Sydney-based publishing literary agency Curtis Brown.
2:50 Lucy Orbell looks at poet John Dixon's musical collaboration with Alistair Galbraith
3:00 The Sunday Drama
Another in the 2009 WorldPlay series. From Ireland, it's Everyone's Got a Mountain to Climb by Dave Duggan.