Arts on Sunday for Sunday 30 August 2009
30 August 2009
12:40 Director of National Museums Liverpool, David Fleming
David Fleming has trebled visitor numbers to Liverpool's main museums. He explains how he's done it and advises our museums not to panic at times like these when money's tight.

12:50 Rena Owen
New Zealand film star Rena Owen (right) returns to the stage to play Aroha, the lead in Bruce Mason's The Pohutakawa Tree for the Auckland Theatre Company. It's as powerful and demanding, she says, as her film role of Beth Heke in Once Were Warriors.
1:00 At the Movies with Simon Morris
Simon begs to differ over the rave reviews of Quentin Tarentino's World War II epic, Inglourious Basterds. He also looks at two favourites at the recent International Film Festival - from France, Seraphine, and from Japan, Departures.
1:30 Documentary maker Milton Justice
We talk to Oscar-winning American documentary maker Milton Justice (below) - he won his statue back in 1986. He's directing a play about 9/11 eight years after the terrorist attack and a long way from home.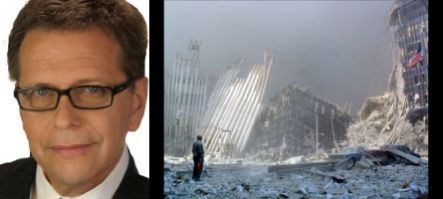 1:40 Lucy Orbell finds out why old books are still valuable…
1:50 Michael Joel reviews the New Zealand String Quartet's touring Haydn programme
2:00 The Laugh Track
Producer of new TV3 comedy news show 7 days, Jon Bridges.
2:20 Beached As
We chat to one of the Australian creators of the Beached As Kiwi whale and seagull who became a YouTube sensation and are about to star on the ABC.