Arts on Sunday for Sunday 9 August 2009
12:40 Conch
The creators of the successful show Vula explore different waters in their upcoming show, The Conchus Season.
The cast of Conch
12:50 TV Production company
We head to Dunedin where NHNZ, formerly Natural History New Zealand, is expanding and leaving a building which has been home to TV production for almost 50 years.
Michael Stedman, and NHNZ's old HQ, the historic garrison hall at 8 Dowling Street, Dunedin
1:00 At the Movies
Simon Morris looks at three films loosely based around law and order - Thirties gangster movie Public Enemies, starring Johnny Depp; Battle in Seattle, a docu-drama about the clash between the police and anti-World Trade Organisation activists in 1999; and Faintheart, which looks at the life of a part-time Viking.
1:30 Jeremy Ryder
We meet one of the brilliant craftsmen behind the eye-boggling new movie Coraline 3D - and he's a Kiwi.
1:40 John Edgar
Artist John Edgar tells us out about taking eight tonnes of stone from Scotland, bringing them back to New Zealand, then shipping them back to Scotland as five giant sculptures.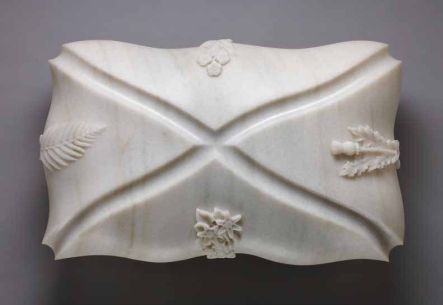 Flagstone, by Jeremy Ryder. 2007. 830 x 510 x 240 (H) mm, marble.
1:50 Marcia Lyons
We'll find out from Marcia Lyons how her first hand research into Hawaiian humpback whale calls is being incorporated into her art.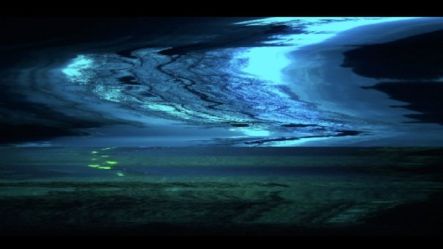 DVD still from Evolutions 2009

Studio installation of Emergent Submersives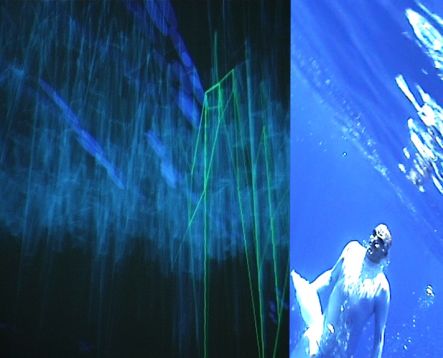 Phishing, 2009
2:00 The Laugh Track
Listener cartoonist Chris Slane, who's just released book is called Blokes, Jokes and Sheds.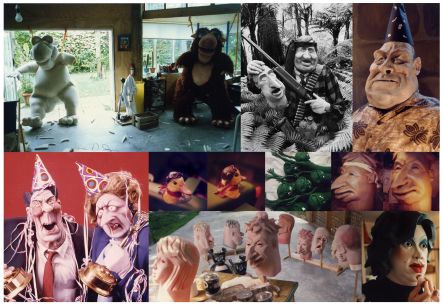 Puppet work buy Chris Slane
2:20 Andrew McIntyre
An expert in getting audiences to arts events, Andrew McIntyre says New Zealand has come from behind to lead the way with its clever audience grabbing initiatives.
2:30 Chapter and Verse
Lawyer Rick Sherba with a cautionary note for our writers about the Google Book Settlement and an extended interview with Australian novelist David Malouf (below) about his re-interpretation of Homer's Iliad in a novel called Ransom.
3:00 The Sunday Drama
Part two of our drama special The Lonesome Buckwhips.
What really happened in the Buckwhips' famous "dead period" - when fans of the band, and indeed people the world over, were in deep shock?
Catch up on previous episodes online at Radio New Zealand's new drama section on our website.
3.40 Andrew Malmo
We find out what it takes to be a producer with one who knows, the versatile Andrew Malmo who, when he's not helping tour shows around New Zealand, is thinking about how to take our shows overseas.
3:50 Don Peebles
A chat with arts icon, Don Peebles, still experimenting with abstraction and about to open a solo exhibition at the age of 87.
See images in the Arts on Sunday gallery.
Untitled Relief (Blue & White) 1995, by Don Peebles