Arts on Sunday for Sunday 2 August 2009
2 August 2009
12:35 Gray Niccol
Gray Niccol returns to video art after a 30 year break, largely spent as a carver.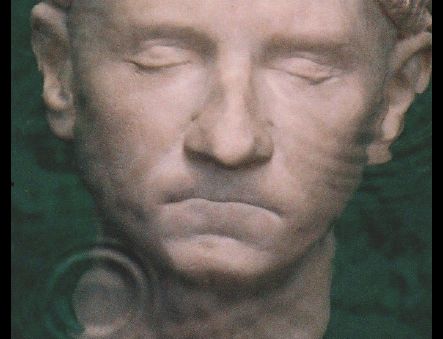 Remember Snow (detail) by Gary Nicol

12:45 Briar March
Young documentary maker Briar March (right) who's made history as the first Kiwi to be accepted into the Masters of Fine Arts programme at Stanford University in the United States.
12:50 La Sylphide
Lyne Pringle reviews La Sylphide, the latest offering from the Royal New Zealand Ballet.
1:00 At the Movies with Simon Morris
Simon looks at comedy horror films, past and present. He talks to composer and pianist Neil Brand, prior to Neil's providing the music for two Film Festival silent movies. And he review's Sam Raimi's latest - Drag Me To Hell. He also looks at a Scottish film about the true story of the Stone Of Destiny.
1 :30 Cinéma des Antipodes
Frenchman Bernard Bories (left) is a great ambassador for New Zealand films. He runs a major festival for Kiwi and Australian films in France and has just been in New Zealand selecting movies for the next festival in St Tropez in October.
1:40 Karangahape Road
Sonia Yee looks at K Road's reputation as a powerhouse for the arts in Auckland.

1:50 Keeper
Australian playwright, Steven Snell (right), on his gritty award-winning play Keeper, that's about to have its New Zealand premiere in Auckland at the Pumphouse Theatre.
2:00 The Laugh Track
Silo Theatre director Shane Bosher (left) shares his favourite comedy tracks.
2:20 Still Alive! The Farewell Tour
Mika reviews the French and Saunders Farewell show playing in Auckland.
2:30 Chapter and Verse
Poets Tim Upperton - a house on fire, and Diana Bridge - aloe.

2:50 Nitescope
Rae McGregor talks about her novel for young adults, Nitescope, combining adventure and conservation.
2:55 Once and for all we're gonna tell you who we are so shut up and listen
Elizabeth O'Connor reviews the Christchurch Arts Festival show.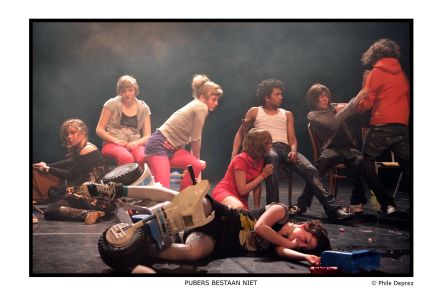 Images from the production Once and for all . . .
3:00 The Sunday Drama
The Lonesome Buckwhips (Part one)
Get ready for the lowdown on the highest flying Kiwi band of the 21st century!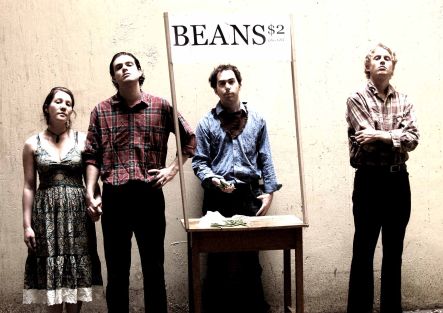 3:40 Ballet and music are intrinsically linked
But have you ever wonder how much ballet dancers know about music? Amelia Nurse decided to find out.
3:52 Buffy St Marie
A BBC item on the Native American Oscar-winning singer/songwriter.