Arts on Sunday for Sunday 21 June 2009
Sunday 21 June, broadcasting from Hamilton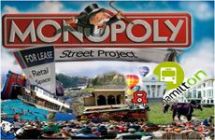 12:40 Monopoly Street Project
Hamilton artist Kate Muggeridge on transforming the city's CBD into a giant Monopoly board.
12:50 Artists in schools
We debate an issue which has outraged both schools and the arts community - the axing of the popular artists in schools programme.
Artist Simon Gray has been working with Year 10 students at Dargaville High School on a project looking at changing their whole school environment. Projects have ranged from graffiti murals to aliens and sticky tape sculptures to gnomes appearing around the school grounds.
1:00 At the Movies with Simon Morris
Simon reviews three minor-key American movies. Forever Strong is that rare thing - a drama about rugby. Arranged offers an unusual view of arranged marriages in the United States. And Elegy is a very New York drama, starring Ben Kingsley and Penelope Cruz.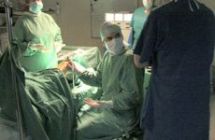 1:30 Bootless
A chat to film-maker and orthopaedic surgeon Adam Harvey, whose movie Bootless premieres this week at the Ignition arts festival in Hamilton.
Bootless looks at what happens when medical professionals push each other to boiling point?
1:40 Arts festivals
We go behind the scenes of our big arts festivals and organisations to find out what it takes to stage WOMAD and tour musicians, and how they solve problems.

1:50 Hamilton's creative industries
We look at efforts to boost Hamilton's creative industries, when we chat to Grant Collier, who heads SODA Inc, Hamilton's new business incubator.
2:00 The Laugh Track
Hamilton eccentric Graeme Cairns - A.K.A. Laird McGillicuddie.
2:25 The Crystal Chain Gang
Lucy meets two Wairarapa cast-glass artists whose work is seen and admired in New York.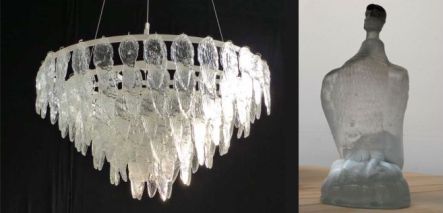 A bird feather glass chandelier and predator glass bottle by artists Jim Dennison and Leanne Williams; A.K.A. The Crystal Chain Gang.
Hundreds of glass rose buds shaped as a carcass by artists Jim Dennison andLeanne Williams; A.K.A. The Crystal Chain Gang.
2:30 Chapter and Verse
Journalist Lyn Loates (pictured left) sets her novel Butterscotch in Christchurch, when the Parker and Hulme murder cast a shadow over many lives.
2:50 Lost and Found
An exhibition of the abandoned and the curious around Hamilton and around the world.
3:00 Sunday Drama
Honk If You Are Jesus.
The first in the popular series of Wordplay dramas from around the world.