Arts on Sunday for Sunday 28 June 2009
28 June 2009
12:40 Tim Finn
Tim talks about his collaboration on Poor Boy, which is being billed as a play with songs. Poor Boy is playing in Australia but Tim hopes it is also destined for New Zealand.
12:50 Muscling in on rugby
New Zealand's artists are encouraged to muscle in on the visitors and potential international profile that will come with hosting the 2011 Rugby World Cup.
1:00 At the Movies with Simon Morris
Simon Morris begs to differ over two movies - the much-maligned Proposal, starring Sandra Bullock, and the politely-received A Bunch of Amateurs, featuring Burt Reynolds playing King Lear. He also looks at a Dutch-New Zealand drama Bride Flight.
1:30 National Youth Orchestra
We talk to a founding musician of the NZSO's National Youth Orchestra, Jane Freed (right), and current Principal Trumpet player, David Kempton, to mark the orchestra's 50th anniversary.
1:40 Rhana Devonport
Rhana Devonport talks about a Govett Brewster Gallery exhibition documenting factories in Southern China, which are left abandoned as the recession bites.

Dongguan, by Rhana Devonport

Patea, by Rhana Devonport
1:50 Station to Station
Cameron Rhodes on directing Michael Galvin's new play, Station to Station, which premieres at Auckland's Herald Theatre this week.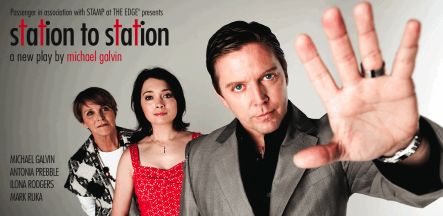 2:00 The Laugh Track
Musician Tama Waipara (right). This Laugh Track can't be listened to as a podcast for copyright reasons.
2:25 Censorship
In some ways we are a permissive society and in others, deeply conservative, when it comes to what we read and watch. Chief Censor Bill Hastings, John McIntyre from the Children's Bookshop in Wellington and Professor Mark Williams from the University of Victoria (pictured below, left to right).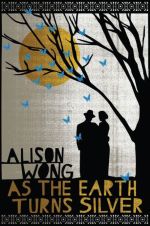 2:30 Chapter and Verse
Poet Alison Wong discusses her first novel, As The Earth Turns Silver, published here (by Penguin), and overseas.
2:50 New Zealand Poet Laureate
Lucy Orbell looks at the role and importance of the New Zealand Poet Laureate, which is about to change hands.
3:00 Sunday Drama
England by Tim Crouch.
Art Gallery guides Tim and Hannah take us through their art - and through a personal, medical crisis and its effect on their lives and the lives of others to whom they owe so much.