Arts on Sunday for Sunday 31 May 2009
12:45 PM.From the archives, an interview with the late Tony Taylor, theatre director, writer and mentor, who died recently. Audio

2:00 PM.Broadcast of an hour long discussion with award winning poet and GP, Glenn Colquhoun, recorded at the recent Festival of Colour in Wanaka. Audio
Arts on Sunday for 31 May 2009 - Queen's Birthday Weekend
12:40 Anthony Frederick Taylor 1937 - 2009
From the archives, an interview with the late Tony Taylor, theatre director, writer and mentor, who died recently.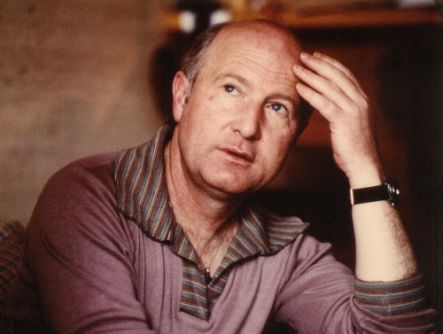 Tony Taylor in Munich, 1983. Photograph from square white world.
1:00 At the Movies with Simon Morris
Simon looks at Knowing, starring Nicolas Cage, A Film With Me In It, starring Dylan Moran, and Night At The Museum 2, starring some of the top comedians in Britain and America.