Arts on Sunday for Sunday 17 May 2009
Arts on Sunday for 17 May 2009
1:50 Metal birds
Lucy Orbell heads to Hawke's Bay to hear about the popularity of metal birds.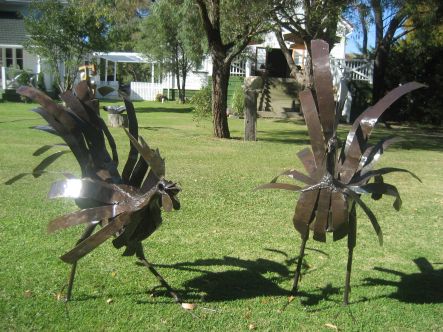 Two of Louise Stobart's metal birds in her sculpture garden at her gallery Birdwoods, in Havelock North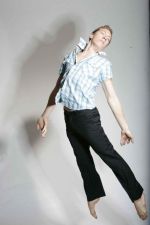 12.50 Dancer and choreographer Jesse Wikiriwhi
Young dancer and choreographer Jesse Wikiriwhi (pictured right) translates his mother's harrowing experiences in a Christchurch orphanage, into a dance work that's part of the Footnote 'Made in New Zealand' tour.
1:00 At the Movies with Simon Morris
1:30 New Zealand Book Awards
A panel discussion on the New Zealand Book Awards. These most important of awards for our writers generate impassioned debate and disagreement pretty much every year. Now they're up for review by Booksellers New Zealand. We have Guy Somerset from the NZ Listener; writer and reviewer Paula Morris; Laura Kroetsch from Booksellers NZ; and writer and former judge, Linda Burgess.

2:00 The Laugh Track
Visiting Scottish-Indian comedian, Danny Bhoy (pictured right).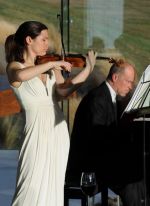 2:20 Haute couture designer Kevin Berkhan
Kevin Berkhan, the haute couture designer who's designing the gowns for the young violinists who'll make it to the finals of Michael Hill International Violin competition.
2:30 Chapter and Verse
Interviews with the winners of the Commonwealth Writers Prize.






Gown by Kevin Berkhan
12:40 Caro Llewellyn
Caro Llewellyn runs New York's big literary festival on behalf the PEN, the writers' organisation that campaigns to get their illegally imprisoned colleagues out of jail.
2:45 Artist Jay Hutchinson
Dunedin artist who creates art gallery grade tapestries from graffiti.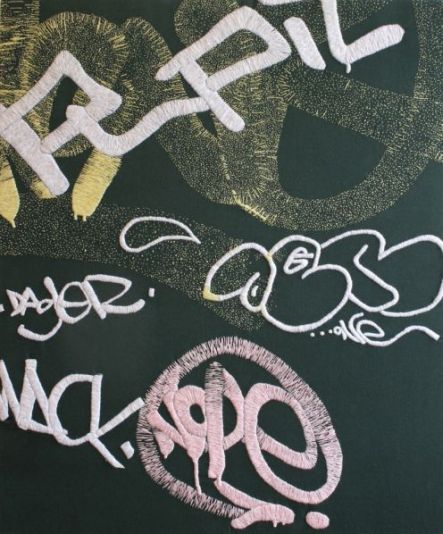 Russell Street Dairy (2006). Jay Hutchinson. Hand-Embroidery. Polyester Thread on Cotton Drill. 50 x 60cm.
2:52 Ceramicist Manos Nathan
Manos Nathan combines his Māori and Greek heritage in a new series of work based on the Battle of Crete.
3:00 Sunday Drama
Piccole Storie is the first of our autumn season of new New Zealand plays. It's a World War II story with a difference.