Arts on Sunday for Sunday 28 September 2008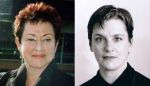 12:40 The New Dance Group
Shirley Horrocks (pictured far left) and Marianne Schultz (pictured near left), talk about rediscovering the 1940s NZ dance pioneers The New Dance Group, and Shirley's documentary
about them.
12.50 TradeMe Art
Lucy Orbell ventures onto what's becoming one of the most important art galleries - TradeMe.
1:00 At the Movies with Simon Morris
Simon Morris welcomes the latest animated feature from Pixar, Wall-E (see trailer below). The Rain of the Children sees New Zealand director Vincent Ward return to the scene of his first movie 1980's In Spring One Plants Alone. And Will Ferrell reunites with John C Reilly in the comedy Stepbrothers.
1:30 Number Eight Design
Barbara Drake is a film and TV production designer, who's gone from multi million dollar budgets to New Zealand's number eight wire approach to design.
1:40 Copyright
A panel on copyright, the fishhooks for artists, the loopholes in the legislation, how the internet has changed everything, and what needs to change if artists' intellectual property are to be genuinely protected.
1:55 Theatre Review
Jackie Clarke reviews Daddy's Home at the Basement in Auckland.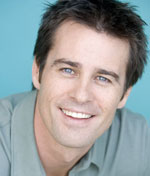 2:00 The Laugh Track:
Millen Baird (left) now has his own TV comedy show, so how did he score that ahead of other keen Kiwi comedians, and what are the comedy tracks that lead him here?
2:20 Dunedin playwright Emily Duncan
Emily talks about her about to premiere work, Palliative Care, a family drama set in Alexandra. It's one of the new plays at the upcoming Otago Arts Festival.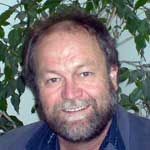 2:30 Writer's Block
One of the two big winners of the year's CLL Writers Awards, Philip Norman (pictured right), on his plans to write about the history of music composition in New Zealand with the award money. Poet Helen Rickerby imagines hanging out with some of the iron willed women of history, from Joan of Arc to Katherine Mansfield.
2.50: The Parliamentary Library
John Martin gives the Arts on Sunday a tour of the Parliamentary Library as we look back over its rich 150 year history and the literary treasures it holds.
Have a look at some photos related to this story in our gallery.
3:00 Radio Drama: The Good Doctor
This drama looks at the case of Harold Frederick Shipman, the British Doctor arrested in 1998 and found guilty on fifteen separate counts of murder.