Arts on Sunday for Sunday 21 September 2008
12:40 Drinking Games
We have a drink with the four cast of Damien Wilkins' new play, Drinking Games, which is about to open at Wellington's Circa Theatre.
Right: Promotional art from the show.
12:50 Real Photos
A collective of Canterbury photographers have gone back to the basics to produce a magazine of photos that are authentic, not photoshopped, manipulated and perfected.
Pictured below: Glass Jumper by Trevor White.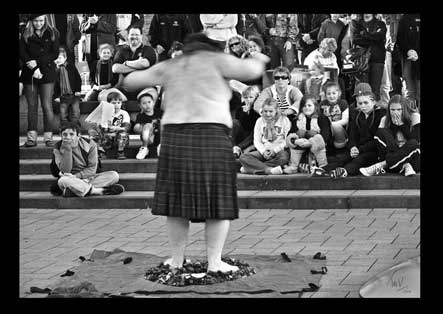 1:00 At the Movies with Simon Morris
Simon Morris talks with the star of the Oscar-winning film, The Counterfeiters, about the new wave of films about World War Two from Germany and Austria. He also looks at another war film - the French Un Secret, and The King of Kong - a documentary about the video game Donkey Kong.
1:30 DANZ
The country's dance institution, has launched its strategy for the industry - what does it say, what does it mean and what do people in the industry make of it?
1:45 WOW
Lucy Orbell meets some of the WOW
designers entered in this year's competition
1:55 Jenufa
Uwe Grodd (pictured right) reviews Jenufa, the new production from NBR New Zealand opera.
2:00 The Laugh Track:
TV producer Rachel Laing presents her top comedy tracks and talks about backing winning comedy shows on TV.
2:20 Sculpture
Sculptor Virginia King talks about public reaction to her 'unconventional' memorial to the former Prime Minister, David Lange.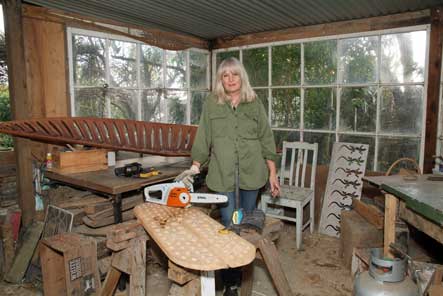 2:30 Writer's Block:
Denis Wright's first novel is called Violence 101, a story of a young man who justifies his violent acts while trying to find his place in this world. Gillian Ranstead's second novel, Girlie, is a mini-epic spanning several generations, New Zealand, Washington DC and the Scottish Highlands. Both books are published by Penguin.
Pictured Below from Left: Denis Wright, Violence 101, Girlie, Gillian Ranstead.
2:50: Nina Cook
Portrait painter from Christchurch talks about her uneasy portraits.
Below: Nina Cook Paintings - Consumerism (left), Marcus(right).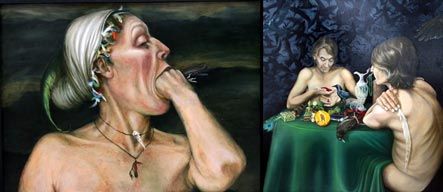 3:00 Radio Drama: Cairo Trilogy
The third and final part.