Arts on Sunday for Sunday 5 October 2008
12:40 Daniel Belton
Award winning dance film maker Daniel Belton on his latest work, Match Box, and what new dimension the screen adds to dance. Photo courtesy of Matchbox film stills.
12:50 Nine Artists in Fiordland
Claire Beynon and Allan Roddick joined eight other writers, artists and film makers on board Breaksea Girl for a 6 day island hopping wilderness residency in Fiordland. They reveal what they've created in response to what they saw. (pictured far below - Fiordland Sound Vessels)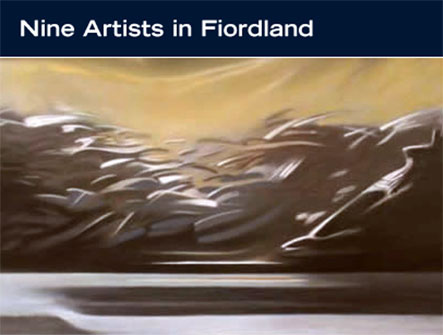 1:00 At the Movies with Simon Morris
Simon Morris looks at the multi-award winning film from Romania, 4 Months 3 Weeks 2 Days, and an old-fashioned epic about Genghis Khan, Mongol. He also reviews the latest Steven Spielberg production Eagle Eye.
1:30 Il Trovatore Review
Elizabeth O'Connor reviews Southern Opera's production of Il Trovatore.
Pictured below: Il Trovatore in full swing (Photo by Marmalade House)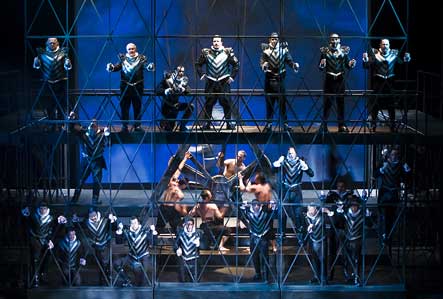 1:35 Jim Cooper
He a smash hit with his ceramic characters based on the Sergeant Pepper's album cover, this time he's basing is clay figures on Rock bands like Cream and The Rolling Stones in his new exhibition at the Dunedin Public Art Gallery.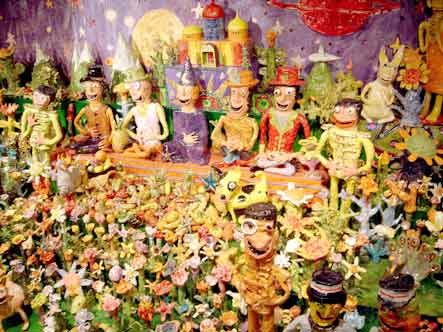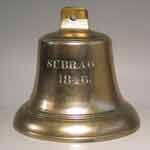 1:50 One Day Sculpture
Lucy Orbell chats to Amy Howden-Chapman, whose One Day Sculpture project changed from having people chop onions to relay bell ringing. (Right - one of the bells used to warn the public in Amy Howden-Chapman's One Day Sculpture project, The Flood, My Chanting.)

2:00 The Laugh Track:
Dunedin playwright, Sarah McDougall (right), talks about her new play Things I Hate About Mother, and plays her favourite comedy tracks. Things I Hate About Mother is ''an engrossing play that reveals the life, loves and tensions between everyday mothers and sons in an inventive structure that intertwines the complex strands of maternal relationships.''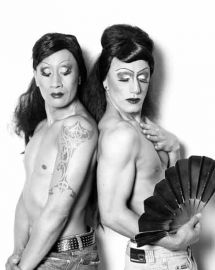 2:20 Tama Ma
Taane Mete and Taiaroa Royal (pictured right), long time friends and supreme dancers, have formed their own dance company and talk about their first work - Tama Ma, opening as part of the Tempo Festival of NZ Dance. Tama Ma tells the story of two men who travel from boyhood, to manhood, and the real life tale of love, life, joy and sorrow. The five part act moves from a short dance film projected on stage to a drag queen's journey to femininity and the return back to masculinity. A young boy's connection to his Whanau (family) and Iwi (tribe) and a mature man's ideas of identity are also deeply explored.
2:30 Writer's Block
Four Burns Fellows - Cilla McQueen, Sue Wootten, Phillip Temple and Christine Johnstone, talk about what their time at Otago University meant to them, about the upcoming week of events to celebrate the Fellowship's 50th anniversary, and Lawrence Jones talks about his book on the Burns Fellows.
3:00 Radio Drama: Live to Air
As the political turmoil of an election campaign and demanding jobs swirls around them, a doctor and a journalist living somewhat separate lives, try to sort out the future and that of their 11-year-old daughter.