Arts on Sunday for Sunday 10 August 2008

12:40 Rachel Gardner
Simon Morris talks to a much respected and in demand TV and film producer, who's having a frantically busy year.
Below: Helene Wong (Mrs Tran) and Gary Young (Minh), Mrs Tran looks on as Minh cleans up their broken shop window. From the film 'Apron Strings'.

12:50 Museums
Tim Walker (left) has overseen the transformation of the Dowse to the NewDowse in Lower Hutt, now he's off to join the executive team at the Auckland Museum as it restructures and downsizes and positions itself for the future.
1:00 At the Movies with Simon Morris
Simon Morris finally gets to see the year's biggest movie Batman: The Dark Knight (Trailer below). He also looks at the latest feature-length X Files: I want to Believe, and a recent Sundance Festival audience favourite Smart People.
1:30 Ross Harris
Composer Ross Harris (left) on his third symphony and what it takes to write a long and complex piece of music for a full orchestra.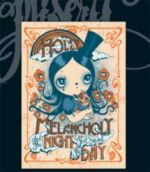 1:40 Misery and Tourettes
Lucy Orbell asks what is a modern fairytale and how do they differ from the traditional ones (poster on right)
1:50 Peter Ireland
Artist Peter Ireland chats about his latest exhibition in Wanganui.
2:00 The Laugh Track: Richard Driver

One time host of Radio with Pictures (left), is one of the judges of the new TV show New Zealand has talent.
2:20 National Ballet of China
National Ballet of China and the hunger in China for contemporary and Chinese ballet over the old classics. (BBC item from The Ticket)
2:30 Writer's Block
Etiquette for a Dinner Party is the debut short story collection from Auckland writer Sue Orr (below left), published by Random House NZ, while Wellington poet David Beach (below right) takes us to the End of Atlantic City.

2:50 Artspace
Auckland's Artspace celebrates its 21st birthday by looking back to when the gallery started, its achievements and how the contemporary art scene has changed since the mid-80s. We talk to the current director Brian Butler and the founding director Mary-Louise Brown.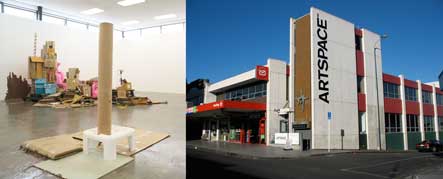 3:00 Radio Drama: The Man That Lovelock Couldn't Beat by Dean Parker.
A historian discovers the grave of Tom Morehu in Spain but what she discovers about Tom could rewrite history.