Arts on Sunday for Sunday 6 July 2008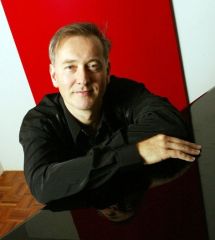 12:40 Piano Competition
The National Piano Competition in Kerikeri is New Zealand's oldest and most prestigious piano competition, this year celebrating its 21st birthday. We speak with organizer Clare Penny and adjudicator Ian Munroe (pictured right) with an hour to go till the grand final.
12:50 Lucy Orbell - Art Therapy
The therapeutic value of art is increasingly being acknowledged by counselors and psychotherapists, and used as a technique within many practices. But how can art help us?
1:00 At the Movies
Simon Morris weighs up the relative merits of three blockbusters - Speed Racer, Prince Caspian and Kung Fu Panda - and two smaller comedy-dramas - from America, Outsourced, and from Manchester, Grow Your Own.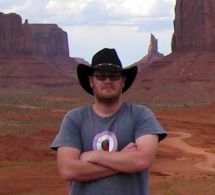 1:30 Ant Timpson (pictured left)
The Incredibly Strange Film Festival guru Ant Timpson (pictured left)
speaks about this years' programme and the festival's recent re-branding.
1:40 Fred and Myrtle's Paua House
Marcus Lush speaks with Simon Morris about his memories of Fred and Myrtle's original Bluff Paua House as Canterbury Museum opens their exhibition of the same name. (Images courtesy of Canterbury Museum.)

1:50 Secrets Revealed!
Curators John Early and Tom Trinski talk about Auckland Museum's latest exhibition Secrets Revealed: The backstage mysteries of our Museum - opening July 12th. And entry is free!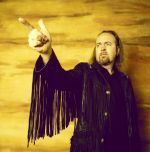 2:00 The Laugh Track: Bill Bailey
British comedian Bill Bailey (pictured right) is set to tour New Zealand in late August. He talks to Simon Morris about the Black Books, Billy Bragg and claims that he's the "seventh greatest standup comedian of all time".
2:20 BBC
Acclaimed UK singer - songwriter Joan Armatrading explains why she's decided to delve into the Blues in her latest project, and why Americans are loving it!
2:30 Writer's Block: Elanor Catton and Andrea Jutson
Eleanor Catton talks about her multitude of literary awards and fellowships and the publication of her debut novel, The Rehearsal. Journalist Andrea Justson has just released a second book in her series about psychic James Paxton, called in once again to help police track down a serial killer.
Pictured below left to right: The rehearsal, Eleanor Catton, The Darkness Looking Back, Andrea Justson.
2:50 Matthew Ross - Music from A Farr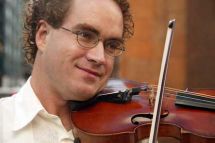 Violinist Matthew Ross (pictured right) joins us to speak about his latest production "Music from A Farr", as well as what it means to be Vector Wellington Orchestra's Concertmaster.
3:00 Radio Drama: Trick of Light by Ken Duncum
A drama which turns the spot-light on family relationships set against a backdrop of the Arthur Alan Thomas murder case.